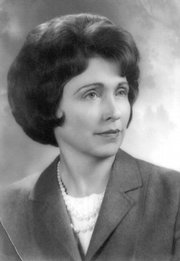 Steamboat Springs — In May, Kathleen Allen performed a song called "A Green Lowland of Pianos" in a classical music recital.
The lyrics to that Samuel Barber song are a bit goofy, bringing a "herd of black pianos" to life, the Hayden resident and piano technician said.
Steamboat Springs resident Lynn Scarlett-Atkinson sat in the audience at that recital. She was hooked on Allen's performance of Barber's song, and she shared that with Allen, who had worked for months to restore Scarlett-Atkinson's 1936 Steinway M grand piano.
"She was there, and she liked it so much that she actually wrote me sort of a fan e-mail about it, and said, 'This is really cool, and I kept thinking about my own piano with respect to this,'" Allen said.
On Nov. 8, Allen will sing "A Green Lowland of Pianos" while Basalt-based musician Andrew Todd accompanies her on the piano she brought back to life. The performance is part of a concert celebrating Scarlett-Atkinson's donation of her Steinway M to Colorado Mountain College. Todd's classical selections fill out the program, which is at 2 p.m. in the New Space Theatre at CMC's Spring Valley Campus near Glenwood Springs.
A treasured piano
Scarlett-Atkinson decided to donate the piano shortly after her Old Town bed-and-breakfast, The Alpine Rose, closed in 2005. The instrument belonged to Scarlett-Atkinson's mother, Caroline Curtze, and came to Steamboat Springs in the mid-'90s, a few years after Curtze passed away.
Curtze got the Steinway as a present when she was 12 years old and played it avidly throughout her early adulthood. Scarlett-Atkinson took lessons on the instrument and has fond memories of gathering around her mother and her piano to sing Christmas carols and of Rimsky-Korsakov's "Scheherazade" drifting through the house.
"My mother was an artist in her life. She could paint and write, and as I grew up : I remember her piano music, and it was just incredible. She was almost at the level of a concert pianist," Scarlett-Atkinson said.
The notes became less frequent as life took over Curtze's hobby, but she kept the instrument polished and kept its beauty from fading. Scarlett-Atkinson always kept a picture of her mother on the lid of the piano and has her mother's needlepoint depiction of the instrument hanging on a wall in her Pleasant Valley ranch home.
Concerts to feature piano
A move from the East Coast to Steamboat and several years without regular play put the piano in a state of disrepair, one Allen carefully corrected with her nearly three decades' worth of piano tuning experience.
Allen did a standard interior restoration of the Steinway, replacing hammers and restringing the inside. During four months, she put in a new pin block, put in new dampers, repaired the soundboard and varnished the ebony exterior.
Scarlett-Atkinson's piano has been in the New Space Theatre in the Jim Calaway Building on CMC's Spring Valley Campus since early October. It will be used for theater productions, concerts during the Jim Calaway Honors Series and possibly student music lessons, said Alison Limoges, director of the annual fund and donor research for the Colorado Mountain College Foundation.
"I am really, truly thrilled that it's going to be out of storage now finally and that it's going to be used and in some kind of teaching facility, too," Scarlett-Atkinson said.
Allen is excited to get the piano out of her shop, where it was stored from January 2006 until earlier this month, she said.
"It will be fun to work with a new pianist. It will certainly be fun to sing in a great hall," Allen said. "But I am just so pleased that the piano has a home and is finally going to get its due as being a donation concert instrument. That's going to be the best part for me."