Past Event
Saturday, May 30, 2009, 7 p.m.
Depot Art Center, 1001 13th St., Steamboat Springs
Not available / $20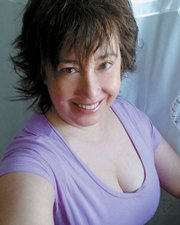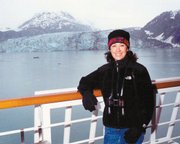 Live music at the benefit
¤ Greg Scott & the Smokehouse Band: Western singer-songwriter Greg Scott joins his band at the start of the night. The set will be up-tempo and on the positive side, Scott said.
¤ Ragweed: Ragweed focuses on bluegrass music but throws in elements of folk, jazz and Americana to keep the songs fast and danceable.
¤ Blissful Mayhem: Steamboat group Blissful Mayhem will close out the night, with a set of high-energy rock music. The band is wrapping up a recording project and has several original songs to add into its set of familiar rock covers.
¤ Silent auction contributing photographers and artists include: Bill Stewart, Carla Jones, Corey Kopischke, Don Tudor, Jessica Maynard, Jim Steinberg, Joe Rife, Joel Schulman, Karen Schulman, Ken Lee, Ken Proper, Larry Pierce, Rod Hanna, Shauna Lamansky, Carol Rigiby, Julie Anderson, Georgian Kalow, Leslie Lovejoy, Dave Winters and Cindy Wither.
Steamboat Springs — Patti Yung's friends tossed around a few names for the benefit party they were planning.
Each option had its merits, but one - "Love Wildly" - stood out.
"That's Patti. That's hers and that's her. She is a person with great abandon," said Jim Steinberg, a longtime friend, former co-worker and fellow professional photographer.
On May 30 at the Depot Art Center, Steinberg and countless other people Yung has gotten to know during her 26 years living in Steamboat will come together at the Patti Yung "Love Wildly" benefit party.
Proceeds will go toward medical costs for Yung, who was diagnosed with pancreatic cancer in early March.
About 12 of Yung's friends got together toward the end of March to start planning a benefit. That group has grown and has been meeting weekly.
"Patti knows so many people, and if they show any interest, I put them on the list," said "Team Patti" organizer Anne Eakins.
There are "Love Wildly" wristbands for sale across town, a banner announcing the benefit above Lincoln Avenue, hoards of silent auction items, and food and beverage donations pledged to the party, and three bands on tap for the night.
From 1989 until recently, Yung owned and operated Yung Images Photography, a studio that focused on portraits, and also occasionally incorporated photos at weddings and other events.
Yung's favorite setup, senior photos, was one that went right along with her youthful spirit.
"Believe it or not, my favorite thing to do was the high school seniors. I have a really young spirit myself, so we just had a great time together," Yung said.
Yung was diagnosed with pancreatic cancer in early March.
Until that point, she had been "out snowboarding and running around like a maniac." A few weeks earlier, she had taken a motorcycle road trip across Arizona, Utah, New Mexico and California. The diagnosis came at a time when Yung didn't have health insurance.
As plans and logistics have come together for the benefit, Yung said she's been taken aback by the show of support.
"I have an awesome group of friends. It was so funny; I was sitting there one day looking around at them - we were having a meeting - and I was thinking, 'How in the world am I so lucky to have these people in my life? Look at them, they're wickedly intelligent, and they're beautiful and they're smart,'" Yung said.
About two dozen local photographers and artists have contributed prints, pieces or studio sessions for a silent auction. Greg Scott & the Smokehouse Band, Ragweed and Blissful Mayhem will provide dance music throughout the evening. A taxi service will be available to give courtesy rides at the end of the night.