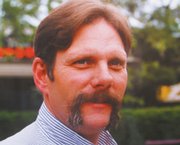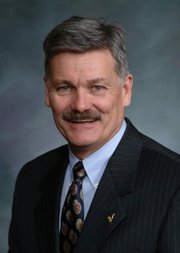 Steamboat Springs — You know it's been a tough year in the Legislature when you count a $5 million cut to your No. 1 priority as an achievement.
"Thank God, it's over," state Sen. Al White, R-Hayden, said Friday when asked to reflect on the 2009 legislative session, which ended this week. "It was very tough. That kind of sums up my session."
As one of six members of the Colorado General Assembly's Joint Budget Committee, White was on the front lines of some of the toughest work in the Legislature. In 2009, the JBC essentially had to write two budgets instead of one. Revenue projections showed a $600 million shortfall in the current fiscal year budget, which ends June 30.
"With only six months left in that budget year, we made transfers from cash funds, reduced our statutory reserve in half and made the cuts we could, though we were halfway through the year," White wrote in a letter that will be published in Sunday's Steamboat Pilot & Today. "This drastic mid-year rebalancing really represented writing a virtually new budget for the 2008-09 fiscal year and unprecedented necessity."
Next came the JBC's planned order of business: writing a budget for the 2009-10 fiscal year that begins July 1. Again, revenue forecasts required what White called "distasteful" cuts to K-12 education, homestead tax exemptions for seniors, furloughs for state employees and cutting rates for Medicaid providers.
It wasn't fun, White said, but next year could be worse.
"I think next year could be worse potentially," White said Friday. "I don't think we're going to be restoring any funding next year."
Before the session began, White said his No. 1 priority as a member of the JBC would be to protect the money the state spends to promote itself through the Colorado Tourism Office - spending White and many others think is vital to Northwest Colorado's tourism economy. White had hoped to save all $20 million in marketing dollars, but in the face of Gov. Bill Ritter's proposal to slash the spending in half, White is satisfied with the compromise he reached with the governor's office to reduce tourism spending by $5 million. White also credited his efforts to keep the Rifle Corrections Center open, which originally was slated for closure under Ritter's plan.
Rep. Randy Baumgardner, R-Hot Sulphur Springs, also struggled when asked to name some highlights of the 2009 session. He said he played a small role in keeping the Rifle prison open and limiting cuts to tourism spending, lamented some of the Democrats victories and expressed relief that Colorado's death penalty was narrowly kept on the books.
After passing the House by a single vote, a repeal of the death penalty that would have devoted expected savings to cold-case investigations died in the Senate by the same margin. The repeal was opposed by Baumgardner and White, as well as 14th Judicial District Attorney Elizabeth Oldham.
"They worked pretty hard to get it off the books," Baumgardner said, "and we worked pretty hard to keep it on."
However, such moments were more an exception than a rule, Baumgardner said.
"There's a lot of things that went through this year that we couldn't stop," he said.
Included was House Bill 1292, which gave final approval to new oil and gas drilling regulations that Republicans said would hurt the industry and reduce jobs during the recession. Baumgardner and White voted against the bill.
Northwest Colorado's two legislators differed on Senate Bill 108, known as FASTER, the law that increased vehicle registration fees to raise hundreds of millions of dollars for transportation projects.
"I think that's going to be a pretty hard hit," Baumgardner said. "They call it a fee. I call it a tax because it's coming out of taxpayers' pockets."
White was the only Republican in either chamber of the Legislature to vote for FASTER.
"I didn't think in my district we could afford to stop snowplowing," White said in March. "That was the only solution left on the table. : In the end, I took what was there because there was nothing left."
A bill that originally would have required adult motorists to use a hands-free device while talking on their cell phones while driving was scaled down in the final days of the legislative session to prohibit adult drivers from text messaging only. Drivers younger than 18 are restricted from using phones while driving. Baumgardner voted for the bill. White voted against it. House Bill 1094, still must be signed by Ritter to become law.