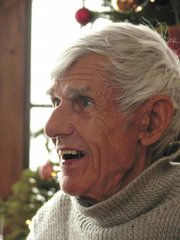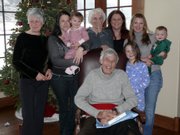 At a glance
Colorado vehicle codes state:
- When traffic signals are not in place or not in operation, motorists shall yield the right-of-way, slowing or stopping to allow safe passage.
- When a pedestrian is crossing a roadway within a crosswalk, motorists must yield to the pedestrian.
- When a vehicle is stopped at a crosswalk to permit a pedestrian to cross, motorists of any rear-approaching vehicles shall not overtake and pass.
- Drivers must yield right-of-way to pedestrians at stop signs, flashing red signals, or marked crosswalks.
- Motorists approaching a residential area street crossing must exercise appropriate care for people who might be in the act of crossing the street.
Pedestrians must obey the following standards:
- No pedestrian shall suddenly leave a curb or other place of safety and walk or run into the path of a moving vehicle which is so close as to constitute an immediate hazard.
- Although pedestrians have the right-of-way to the crosswalk, they must exercise ordinary care for their own safety.
- Pedestrians crossing a roadway at any point other than within a marked crosswalk must yield right-of-way to the vehicles on the roadway.
- Between adjacent intersections at which traffic control signals are in operation, pedestrians must not cross at any place except in a marked crosswalk.
- No pedestrian may cross a roadway intersection diagonally.
Source: The Enten Law Firm, Denver personal injury attorneys
Steamboat Springs — The daughter of Robert "Bob" Bear hopes her father's death will bring an increased focus to pedestrian safety in Steamboat Springs.
Annie Meyer, Bear's only child, said her father spoke as recently as Sunday about the dangers of the intersection at Pine Grove Road and U.S. Highway 40, which he traversed on daily walks between his home at Selbe Apartments and the Yampa River Botanic Park. Bear died Wednesday night after being hit by a pickup while crossing that intersection.
City officials agree that Steamboat is not safe enough for pedestrians and said the intersection of U.S. 40 and Pine Grove Road is particularly troubling. A traffic count taken on one of the busiest tourism weekends in August 2008 showed 34,000 cars passing through the intersection.
"This intersection : is extremely dangerous for seniors," Meyer wrote in a letter. "In fact, it is so dangerous that many seniors from the Selbe senior apartments, within easy walking distance of the river and the core trail and the botanical gardens, choose to drive the short distance across Highway 40 and park in the Staples parking lot simply to avoid having to navigate this intersection on foot."
Bear was crossing U.S. Highway 40 at Pine Grove Road at about 11:15 a.m. when he was struck by a pickup beginning a right turn on a red light. Police said the truck had come to a complete stop and was moving slowly, but Bear was knocked to the ground and hit the back of his head. He was airlifted to Denver and admitted to St. Anthony Central Hospital, where he died at about 8 p.m. Wednesday.
Routt County Coroner Rob Ryg said Friday that an autopsy revealed Bear's cause of death was blunt force trauma to the head, fractured skull and subdural hematoma, a form of traumatic brain injury. Ryg said Bear had no other injuries.
"He was hit very softly and just fell backward," Ryg said. "Basically, he had a closed-head injury."
Improvements planned
Police haven't determined what, if any, charges the pickup's driver, Craig resident Terry Tomey, faces. Meyer said she thinks not citing Tomey would send the wrong message.
"There's a problem here," Meyer said. "A motorist should yield to a pedestrian. : It hasn't been stressed enough that my father was engaged with a crosswalk with a green light and with a diminishing walk signal."
Steamboat Springs Police Capt. Joel Rae confirmed that Bear had a green light, but he said an eyewitness at the scene saw that the pedestrian signal was exhibiting its flashing raised-hand symbol.
The flashing raised-hand symbol is essentially the equivalent of a yellow traffic light for cars. According to the Colorado Department of Transportation, the symbol of a person walking means "walk," and pedestrians have the right of way. A non-flashing raised-hand symbol means "don't walk," and motor vehicles have the right of way.
In between the two is the flashing raised-hand symbol, when cars still must yield the right of way to pedestrians in a crosswalk, according to CDOT, but when pedestrians should not begin to cross the street. If a pedestrian has already started to cross the street, a flashing raised-hand signal means the pedestrian should continue crossing to the other side or to a safety island, according to CDOT.
The particulars of this accident aside, Rae said there "absolutely" is a pedestrian safety problem in Steamboat.
"I think it's evident everywhere in town," Rae said. "I think the motoring public in Steamboat, they are not educated on yielding to pedestrians in crosswalks. Basically, every intersection in town is a crosswalk whether it's painted or not."
Public Works Director Philo Shelton said there are some pedestrian improvements already planned. A reconstruction of U.S. 40 through downtown beginning later this year will include sidewalks that "bulb out" at intersections, reducing the distance it takes to cross Lincoln Avenue by 12 feet. Crosswalks also will be denoted by a change in the color of the concrete at intersections, a much more durable delineation than paint.
Near the site of the accident, development plans for the proposed City South project include a pedestrian and bicycle underpass beneath U.S. 40 along Fish Creek.
Any and all improvements will be welcomed by Meyer and her family.
"If we can bring about a change in the safety of our seniors' ability to navigate the streets of Steamboat," Annie Meyer wrote, "it will ease some of our pain."
'A wonderful place to be old'
Originally from Hanover, N.H., where his father was the dean of psychology at Dartmouth College, Bear, 77, moved to Steamboat in 1960 and got a job at The Lowell Whiteman School. Meyer said her father served as an English teacher, ski coach and the dean of students. He retired to California in 1985.
"He loved Steamboat," Meyer said. "He really enjoyed working with kids. : I just think it was a great fit."
Bear and his wife, MaLou, returned to Steamboat in 2008.
"He wanted to be close to us, and he came back," said Meyer, who said she had lunch with her father twice a week. "I thought he would miss the heat of Southern California, but he just felt that Steamboat was a wonderful place to be old."
One of Bear's favorite activities, Meyer said, was to take advantage of Steamboat Springs Transit's free bus service to travel around town visiting places such as the library, the mountain and the Steamboat Springs Community Center.
"He loved to ride the bus," Meyer said. "He would just : get on there and go all over town."
Bear is survived by his wife; Meyer; four grandchildren; and three great-grandchildren.