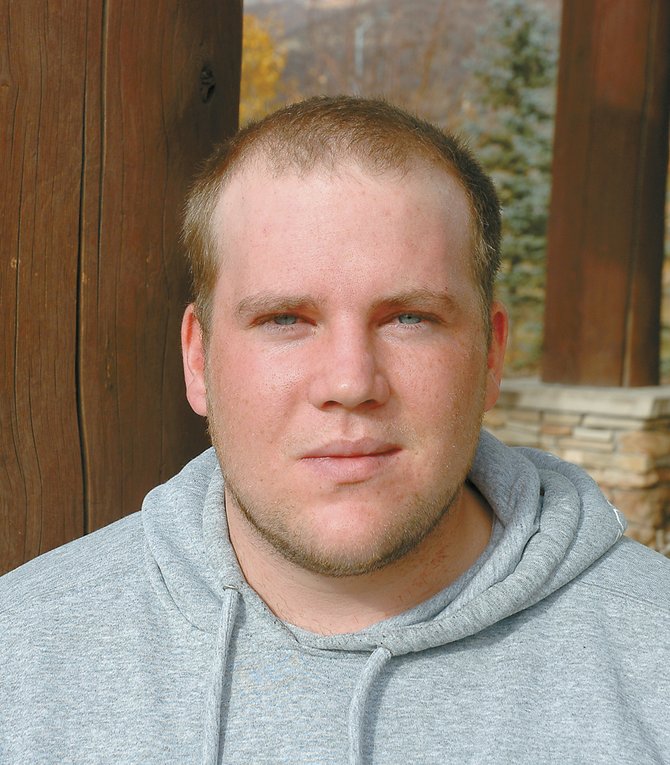 Luke Graham: Girls soccer ready for a run
Luke Graham
Luke Graham's column appears periodically in the Steamboat Today. Contact him at 970-871-4229 or lgraham@SteamboatToday.com.
Find more columns by Luke here.
It wasn't hard to find reasons last season why the Steamboat Springs High School girls soccer team finished second in the Western Slope League.
The team had given up its crown and perch at the top to Battle Mountain the season before. Steamboat came into the season with a young team and had only two seniors on the roster. Most of the positions were filled with freshmen and sophomores.
Save for a few juniors, Steamboat essentially was playing with a new team. That team still made the playoffs and finished second in the league.
But flash-forward to this season, and there is something special brewing with Sailors soccer.
Those freshmen and sophomores are a year older, a year more experienced and are the nucleus of a team set to not just make the playoffs but also to potentially make a run. With Friday's tie at Glenwood Springs - a place that has been Steamboat's Achilles heel for years, thanks to a Cracker-Jack-box field - Steamboat is in line for a home playoff game.
Beyond that and beyond the Western Slope League, Steamboat seems to have turned a corner when it comes to teams on the Front Range. It's no secret the strength of girls Class 4A soccer lies in the Denver area and specifically the Northern Conference. For most of those teams, not making the Final Four each year constitutes a disappointment.
But judging by Steamboat's performance this year - especially in league, where the Sailors rolled through the slate - the team should have every opportunity to make its mark in the playoffs.
Just look at the team's three losses. Steamboat lost, 2-1, to Centaurus, 3-1, to Ponderosa and, 1-0, to Grand Junction Central.
Consider that Ponderosa is 9-2-2 and ranked 10th in Class 5A. Central is 10-1-2 in 5A, and the loss to Centaurus came early in the season, when Steamboat still was trying to discover what type of team it would be.
In each of those early season games, Steamboat had its chances. Say those games are played today, and it's likely the outcomes might be different.
The challenge facing Steamboat early in the season was complex. The Sailors always are regarded as a team that maintains possession but has trouble finishing. The trick is balancing rhythm with an aggressive attack.
Early in the season, Steamboat didn't have that balance. Now the team seems to have found finishers.
Mandi DeVos has been scoring goals at will, Emi Birch has controlled the middle of the field and with Hanna Berglund in goal, the Sailors always have a chance to win.
So when Steamboat takes the field for its first playoff game - crowned as Western Slope League champions once more - don't just look for a first-round win.
With a grown-up roster, abundant talent and a swagger, a playoff run certainly is brewing.