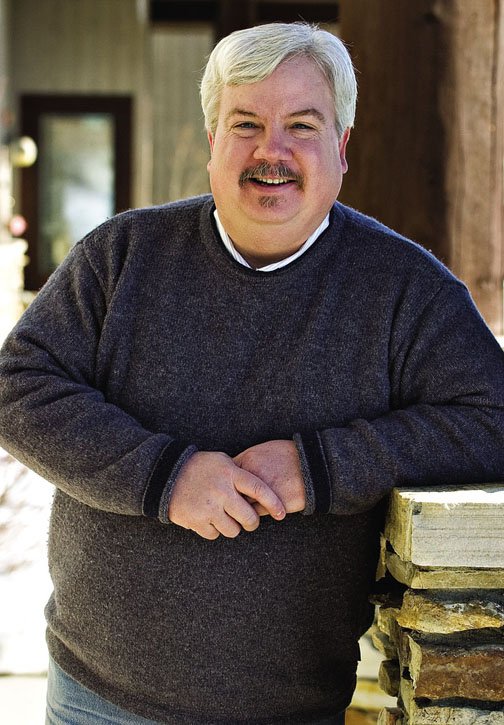 Rob Douglas: Wanted: 1 objective assessment
Independent expert needs to look at Sheriff's Office funding
Rob Douglas
For 20 years, Steamboat resident Rob Douglas was a Washington, D.C. private detective specializing in homicide, political corruption and terrorism. Since 1998, Douglas has been a commentator on local, state and national politics in Washington, D.C., Maryland and Colorado. To reach Rob Douglas, email rdouglas@SteamboatToday.com.
Find more columns by Douglas here.
Steamboat Springs — Camouflaged by the personality conflicts between the Routt County Commissioners and Sheriff Gary Wall is a question that deserves an answer.
Is the Sheriff's Office adequately funded to protect Routt County?
The commissioners say it is.
The sheriff disagrees.
With the sheriff and commish at loggerheads, it's time for an objective answer.
It's time for an independent expert.
This suggestion should not surprise the sheriff and commissioners. After all, a year ago, in an effort to answer questions about security in at least one area of the sheriff's responsibility, the commissioners issued a Request for Proposal for a "Security System and Security Operations Analysis of the Routt County Detention Facility/Justice Center."
The RFP sought a consultant to issue "a report that lists safety and security concerns and a risk assessment of the Detention Facility and Justice Center," including "anticipated staffing levels and mitigation recommendations for safe and secure facilities."
Unfortunately, after receiving bids, the commissioners killed the project. Elevating the notion of penny-wise and pound-foolish from adage to axiom, Commissioner Diane Mitsch Bush said the RFP was yanked to save money.
But there is a significant historical and valid basis for conducting an evaluation of staffing levels at the jail and, arguably, the Justice Center and patrol divisions, as well.
Twelve years ago, the U.S. Department of Justice, National Institute of Corrections conducted an assessment of the jail at the request of former Sheriff John Warner and found the staffing level deficient. While there may be more staff now than in May 1997, the number still doesn't meet the NIC recommendation.
The purpose of the NIC assessment was to "review the detention facility and operations based on American Correctional Association standards and Colorado Law Enforcement Professional Standards. The request to NIC from Routt County Sheriff John Warner concerned an evaluation and any resulting recommendations to decrease possibilities of negative judgments in litigation."
The first observation in the 1997 report is: "Staffing is a major concern. At the time of the on-site visit, only two deputies, one sergeant and one lieutenant were on duty for the jail. This creates insufficient inspections, interaction and supervision of inmates. Staff is at risk for negative behavior (assaults) without adequate backup."
As the commissioners know, currently there are times when even the staffing level the NIC found potentially dangerous in 1997 isn't met.
The report goes on to list the numerous findings that deputies working at the jail tell me are still problems today, including:
- Staff safety is a critical concern because, at times, deputies have insufficient backup for emergency situations.
- Staffing does not provide full surveillance of inmates or the ability to perform all required functions.
- No female deputy is on duty at times.
- Trainees are used to fill posts prior to the completion of their training.
- The lack of staff prevents needed in-service training.
The 1997 report concludes, in part: "The most serious issue discovered during this on-site visit was the need for additional staff. Staffing cannot be determined solely on numbers of inmates. Whether you are a small jail with 52 inmates or large jail with 3,000 inmates, certain functions must be achieved: Court security, transports, processing inmates, inmate services, inmate programs, searches, facility sanitation, facility maintenance, etc. You run great risks at your current staffing level as too often the deputies on duty have no backup; in addition, they cannot perform mandated jail functions such as adequate searches or security checks on inmates."
Additionally, the report provided a formula for determining the number of personnel needed to adequately staff the jail. Applying that formula, Sheriff's Office deputies recently calculated that 33 deputies are needed, but they are willing to work with only 28 deputies.
As it stands today, there are only 20 deputies to staff the jail 24 hours a day, 365 days a year - meaning the jail is more than 33 percent deficient in staffing according to the 1997 NIC formula.
That is a disaster waiting to happen.
That is a liability to the county coffers waiting to happen.
It is time for cooler heads to prevail. It is time for an outside analysis of staffing for the Sheriff's Office - including all functions of the office, not just the jail - so that the sheriff, the commissioners and the public have an independent, objective assessment of what is required to protect this county and this county's law enforcement officers from this day forward.
And once that analysis is obtained, voters in this county will have a benchmark to measure whether the commissioners or the sheriff have been more accurate in their public fight about the funding needs of the Sheriff's Office.
To reach Rob Douglas, e-mail Rob.Douglas@Comcast.net