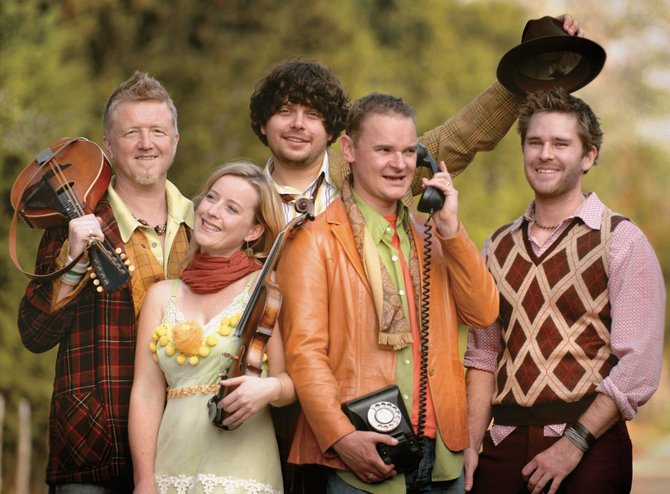 Strings Music Festival tickets go on sale Monday
2009 season concert highlights include The Neville Brothers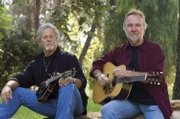 2009 Strings Music Festival season highlights
- Elmar Oliveira, June 27: Violinist Elmar Oliveira - the only American violinist ever to win gold at the International Tchaikovsky Competition - joins the Strings Festival Orchestra for the 2009 season opener. The program includes Mendelssohn's violin concerto. 8 p.m. $50
- The Neville Brothers, July 2 and 3: Arthur, Charles, Aaron and Cyril Neville each have played a role in the development of New Orleans funk and R&B. With 50 years of musical history to back it up, the Neville family continues to cut some of the hardest, best grooves in funk music. 8 p.m. $75
- Leahy, July 10: Fiddle player Donnell Leahy joined wife and Celtic music star Natalie MacMaster on the Strings stage in 2008. This year, he returns with his whole family (minus MacMaster) as the eight-person Celtic pop and folk rock band Leahy. 8 p.m. $55
- Jon Kimura Parker, July 11: Classical pianist Jon Kimura Parker joins the festival orchestra for Beethoven's First Piano Concerto. 8 p.m. $50
- Chris Hillman and Herb Pedersen, Aug. 7: Country rock pioneer, guitarist and former Byrds band member Chris Hillman joins Desert Rose Band co-player Herb Pedersen. Songs featuring Hillman and Pedersen are streaming at www.chrishillman.com. 8 p.m. $35
- Classical finale, Aug. 8: Clarinetist Mark Nuccio and pianist David Deveau join Strings classical music co-director Andres Cárdenes by Libby Larsen's genre-crossing work "Slang." 8 p.m. $40
- Dark Star Orchestra, Aug. 10: Known for its historic attention to recreating full shows by the Grateful Dead, Dark Star Orchestra will give a rare acoustic performance for Strings. Listen to the Dead cover band at www.myspace.com/d.... 7 p.m. $48
- Gaelic Storm, Aug. 18: Los Angeles Celtic pop band Gaelic Storm scored immediate popularity when band members appeared as a doomed string band in the 1997 blockbuster "Titanic." Since then, the group has put out seven full-length albums of light-hearted folk songs with a distinct Irish feel (and plenty of humor, as on "The Night I Punched Russell Crowe"). Boulder resident Jessie Burns joins the band on fiddle. Listen to Gaelic Storm at www.myspace.com/g.... 7 p.m. $38
For a full schedule of classical, Different Tempo, youth and family concerts, and a list of performers for the free Thursday Music on the Green series, go to www.stringsmusicf.... Tickets can be purchased through the festival Web site or by calling the Strings Box Office at 879-5056, ext. 105.
Steamboat Springs — Individual concert tickets for the 2009 Strings Music Festival season go on sale Monday.
Season highlights include New Orleans funk legends The Neville Brothers, classical pianist Jon Kimura Parker, Celtic pop band Gaelic Storm, country rock musician Chris Hillman and violinist Elmar Oliveira.
With a classical schedule put together by new co-music directors Andres Cárdenes and Monique Mead, and a diverse lineup for the series' multi-genre Different Tempo Series, the 2009 Strings season hits on a wide range of musicians and genres, said Jennifer Shea, marketing and development director for the festival.
"From funk to fiddling, there's a wide variety of artists coming this year and participating in the schedule," Shea said.
Classical violinist Elmar Oliveira headlines the season-opening concert June 27. Under the direction of Cárdenes and Mead, the 2009 classical program has been reworked to connect more closely with audiences.
Saturday evening classical performances will highlight larger ensembles, with guests including the string quartet Cuarteto Latinoamericano and the yet-to-be-determined winner of the 2009 Van Cliburn piano competition.
Wednesday evening performances will feature smaller ensembles and master chamber works by well-known classical composers. The concerts will be 90 minutes with no intermission and will include a musicians' meet-and-greet at the end of the show, Shea said.
"It's just a really nice casual and intimate way to listen to the classics," she said.
Family and youth concerts also will take new shape, with Tuesday morning programs focused on children and Tuesday evening programs designed for the family. Scheduled performers for the Youth and Family series include folk singer Tom Chapin, old-time band Sweet Sunny South and Kutandara dance and drum troupe.
"In the past, those evening concerts have been a lot more of a repeat of the morning performance, and it will be a totally different series now," Shea said.
The 2009 Different Tempo Series schedule hits many styles: The Nevilles and Ruthie Foster cover R&B; guitarist Brent Rowan, bluegrass band Cherryholmes and folk rock group the Darrell Scott Band play Americana; family band Leahy and Gaelic Storm specialize in Celtic pop. The schedule is filled out by musical revue group Four Bitchin' Babes, an acoustic set by Grateful Dead cover band Dark Star Orchestra, and a solo performance by pianist George Winston.
The Dark Star Orchestra and Gaelic Storm shows are the only two on the schedule with general admission seating; both concerts will offer a dance floor at the front of the hall, Shea said.
Strings is entering its 22nd season in Steamboat Springs and its second season in the 540-seat Strings Music Pavilion.