Document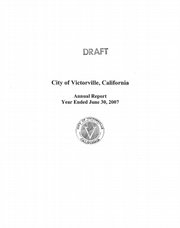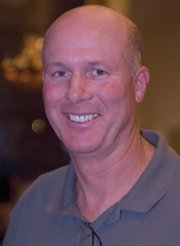 A California accounting firm is alleging inadequate "internal control and accounting records" in Victorville, Calif., city government, an organization that was led by Steamboat Springs City Manager Jon Roberts from 1999 until last month.
Roberts said Monday that he is surprised by auditors Caporicci & Larson's conclusion. The Victorville City Council reviewed and accepted a draft of an audit for the year ended June 30, 2007, at a meeting last week, with some council members also calling the auditing firm's work into question. Roberts and others have questioned why other firms have never raised the same concerns in previous years.
"What in the world happened in the matter of less than a few months?" Councilman Terry Caldwell said at the Victorville City Council meeting. "Most of the criticism comes from : management prerogatives that rightly belong to this council."
Gary Caporicci, a senior partner with the firm, said Monday that the audit is fair and accurate and refuted the assertion that its findings somehow were politically motivated. He said the firm audits 400 government agencies in California and handled this audit no different than any other. Caporicci said the city of Victorville's financial software is "totally inadequate" and that auditors found numerous misstated accounts.
"I put a partner on the job full time because of the severity of it," Caporicci said. "I have no ax to grind with those guys. I'm just telling it the way I see it."
In addition to alleging inadequate internal control and accounting records, the audit also shows the city of Victorville in serious financial trouble. According to an analysis of the audit written by Victorville Finance Director John Sullivan, the city's general fund balance declined from $28.9 million in 2005 to $2.2 million in 2008 and proprietary funds are operating with multimillion-dollar deficits. Sullivan wrote that Fortis and General Electric consider the city to be in default on an $83.8 million bond and $183 million purchase contract, respectively.
Sullivan did not return a phone call Monday seeking comment.
"That becomes pretty serious," Caporicci said. "That doesn't mean they're going bankrupt. They have plenty of cash. :. But they've got to watch their Ps and Qs."
Victorville Councilwoman JoAnn Almond said Roberts bears a "reasonable" amount of responsibility for the audit's findings, which she does not dispute, and the city's troubled finances. She said there are additional concerns not included in the audit - and that she could not speak to - because they are subject to ongoing litigation.
Victorville Councilman Mike Rothschild disagreed and noted that the audit does not include any evidence of improper conduct such as embezzlement or misappropriation of funds.
"You've got a good man there," Rothschild said Monday about Roberts.
Roberts said California's tax structure makes its municipalities particularly vulnerable to downturns in the economy. He also said Victorville's overt solicitation of redevelopment and businesses was not his decision but a policy of the City Council.
"Victorville's model is based on aggressive growth," Roberts said. "And so when growth slows down or stops, they just get hammered."
Caporicci said Sullivan is working to cure the concerns raised in the audit. Victorville City Manager Jim Cox said at the council meeting that he wants to have another auditing firm review and give an opinion on Caporicci & Larson's work.
The Steamboat Springs City Council hired Roberts in January to replace former City Manager Alan Lanning, who reached a severance agreement with the city in July. Roberts' took a pay cut of about $130,000 a year to relocate from Victorville to Steamboat Springs, where he earns $170,000 a year.