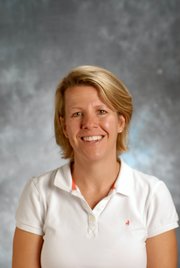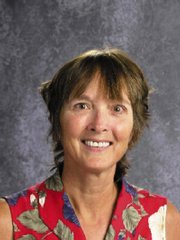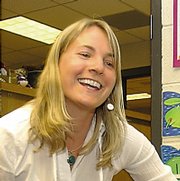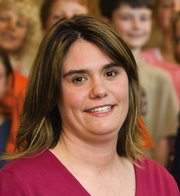 2008-09 Teachers of the Year
Amy Bohmer
- Steamboat Springs Middle School
- Eighth-grade English and science teacher
- Ten years at the school
"As a principal, you really look for staff members who take pride in the work they do with students and understand it's the most important work that can be done," Steamboat Springs Middle School Principal Tim Bishop said. "She motivates kids who don't necessarily want to be motivated. That's hard to do."
Maggie Glueck
- Steamboat Springs High School
- English teacher
- Eight years at the school (18 years at Strawberry Park Elementary School before that)
"She's a very dedicated teacher. She's always striving to provide the best education she can," Steamboat Springs High School Principal Kevin Taulman said. "What makes Maggie very special is her dedication to students and staff."
Susie Gruben
- Strawberry Park Elementary School
- English Language Learning teacher
- Four years at the school
"Her job is one that requires her to be hands on at all time," Strawberry Park Co-Principal Celia Dunham said about the ELL program that's been at the school only a few years. "She has been instrumental in developing that program and working with students and parents."
Laura LeBrun
- Soda Creek Elementary School
- Second-grade teacher
- Four years at the school
"She has truly, truly raised the bar for all of us, for caring for our kids and education in general," Soda Creek Principal Judy Harris said.
Teachers of the Year
1985 Marcia Martin
1986 Martin Lamansky
1987 Sher Scheiwe
1988 Winston Walker
1989 Ken Janson
1990 George "Bud" Romberg
1991 Allyson Spear
1992 Kay Wagner
1993 Rosemary Pearson
1994 Tanna Brock
1995 Jayne Hill
1996 Celia Dunham
1997 Nanette Waneka
1998 George Weber
1999 Kerry Kerrigan
2000 Martin Lamansky
2001 Lucianne Myhre
2002 Brad Kindred
2003 Pam Walter
2004 Celia Dunham
2005 Margi Briggs-Casson
2006 Ginny Osbourn
2007 Ben Barbier
2008 Matt Tredway
2009 Laura LeBrun
Steamboat Springs — As the 2008-09 school year neared a close, each of the Steamboat Springs School District's four schools named their Teachers of the Year.
They were: Amy Bohmer, from Steamboat Springs Middle School; Maggie Glueck, from Steamboat Springs High School; Susie Gruben, from Strawberry Park Elementary School; and Laura LeBrun, from Soda Creek Elementary School.
Each teacher was awarded a $1,000 scholarship for continuing education from the Lazof Family Foundation.
Ron and Chenza Lazof, who split time residing in Steamboat and Newport Beach, Calif., established the foundation to "both reward and encourage excellence among the primary molders of our community's most valuable resource, our children," according to the school district.
Last month, a committee made up of district administrators, parents, school staff and Steamboat Springs School Board members chose LeBrun as the district's Teacher of the Year.
Before the formation of the committee, the School Board designated the district's teacher of the year since 1985.
LeBrun now is eligible for Colorado Teacher of the Year, which is selected by the state Board of Education from district winners throughout the state.
- To reach Jack Weinstein, call 871-4203 or e-mail jweinstein@steamboatpilot.com.