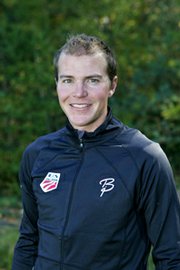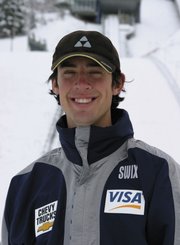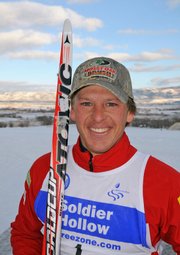 Steamboat Springs — The U.S. Ski Team announced its 2010 Nordic Combined ski team Thursday. There weren't many surprises.
A banner year by America's top three Nordic combined skiers secured a spot on the A team for each of them. That means Steamboat's Todd Lodwick, Billy Demong and Johnny Spillane will continue to anchor the U.S. squad.
"The team as a whole has strength in that everyone is working together on a daily basis and making each other better every day. Everyone shares in each other's successes and get better because of them," U.S. Nordic coach Dave Jarrett said in a news release. "To have three of the best Nordic combined skiers in the world to train with on a daily basis pushes everyone. The success of Todd, Billy and Johnny is what everyone is striving to be on the team. That's the kind of competition we're trying to instill in the group."
Lodwick and Demong each took home World Championships during the 2008-09 season. Spillane won a World Championship in 2003.
Steamboat also has a big presence on the B team, with Brett Denney, Bryan Fletcher, Taylor Fletcher and Alex Miller each earning a slot. Other B team selections included Park City, Utah, athletes Brett and Eric Camerota and Nick Hendrickson.
The 2010 Olympic Team will be announced Jan. 21, 2010.
The U.S. Nordic Combined team already has started training at the Center of Excellence in Park City.