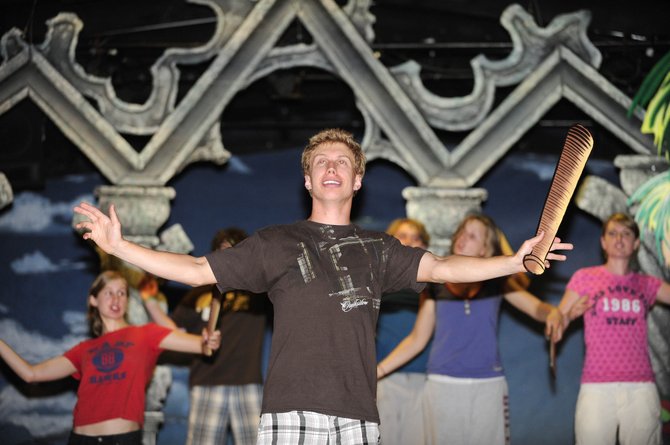 'Pirates of Penzance' offers broad humor
Play features absurd jokes, local students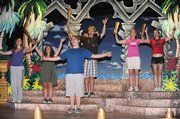 If you go
What: Gilbert and Sullivan's operetta "The Pirates by Penzance"
When: 8 p.m. Thursday through Saturday
Where: Julie Harris Theatre, Perry-Mansfield Performing Arts School and Camp, 40755 Routt County Road 36
Cost: $15 for adults, $10 for children ages 10 and younger; tickets are limited
Call: 879-7125
The first summer Cody Poirot walked onto the campus of Perry-Mansfield Performing Arts School and Camp, musical theater was something he did for fun.
Six weeks and a production of The Who's "Tommy" later, Poirot's approach to the stage had changed. He wanted to be there all the time, for the rest of his life, making musical theater a career and a future. A 2009 graduate of Steamboat Springs High School, Poirot plans to study musical theater in the fall at University of Northern Colorado at Greeley.
Now in his sixth summer as a student at the camp, Poirot will appear this weekend in a production of Gilbert and Sullivan's comic operetta "The Pirates of Penzance." Shows are at 8 p.m. Thursday through Saturday at Perry-Mansfield's Julie Harris Theatre; tickets are limited.
An accomplished faculty and talented classmates push local Perry-Mansfield participants to a higher level of commitment and performance, Poirot said. Joining him this summer on the Steamboat home team are Anna Poirot, a rising junior at the high school and sixth-year camper; Gracie Stockdale, a rising high school senior and third-year camper; and Charlotte Letson, a rising senior at the high school and first-year camper.
Perry-Mansfield Director of Theatre Victor Maog has worked ideas from local students and the rest of his cast into his version of "The Pirates of Penzance," a play that follows an apprentice pirate through love and mayhem.
Joel Gelpe, who teaches in the theatre arts department at Ithaca College and has been involved in four productions of "The Pirates of Penzance," said Maog's version highlights the overturned logic and absurd situations Gilbert and Sullivan made their specialty.
"There's a lot of slapstick humor in the show, more than whatever would be used in a traditional production," Gelpe said. Maog was open to student suggestions about how to make the show even funnier, Stockdale said. The physical, moment-based humor of the show pushes the jokes further, Poirot said.
"The humor is just so out there and so ridiculous, it's just so grand, and you can't help but laugh because it's the most unbelievably stupid thing you've ever seen, and it's just so funny," he said.
Maog said he chose "Pirates" for its broad, often ridiculous and light sense of humor.
A whimsical set, collection of two-dimensional props and wildly played acting style give the production a feel that's more cartoonish than the typical staging of "Pirates," Gelpe said. Maog said he hopes the show's overall atmosphere will give audience members a little bit of sunshine to walk away with.
"Sometimes we think of art as only deep and meaningful and tortured, but actually it's a place where you can find great joy," Maog said.