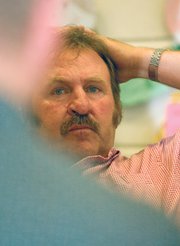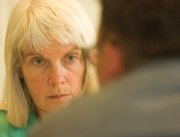 The Routt County Board of Commissioners is racing to complete appeal hearings regarding property valuations for tax purposes before an early August deadline.
Perhaps a sign of the recession, the commissioners - sitting as the Routt County Board of Equalization - are scheduled to hear about 450 such appeals this year, which Commissioner Diane Mitsch Bush said is twice the usual amount. Most appeals are settled between property owners and the Routt County Assessor's Office, never reaching the level of the commissioners.
Last month, Assessor Mike Kerrigan said his department has received about 2,800 property tax assessment appeals this year. The previous high, set in 2001, was 1,800 appeals, Kerrigan said.
Officials think the record number of appeals is largely the result of a perfect storm for property value assessments for tax purposes. While Routt County residents are riding the wave of the recession - struggling to make ends meet and watching their property values decline - their property valuations, and thus taxes, actually increased this year.
The county's total assessed property value jumped by 38 percent from 2008 to 2009.
That's because the mandated period of evaluation - the latter half of 2006 through the first half of 2008, captured the peak of a tremendous real estate run-up that saw some types of property in Routt County increasing by 1.5 to 2 percent a month.
"It's hard for people to understand," Commissioner Doug Monger said. "They're hard this year. They really are."
The commissioners have been holding appeal hearings for the past two weeks. In addition to holding them during their regular meetings on Mondays and Tuesdays, they also have been forced to schedule them on Wednesdays, Thursdays and Fridays.
On Monday, the commissioners held their first Board of Equalization hearing of the week to consider an appeal by Brian Stahl, a major landowner in the Stagecoach area south of Steamboat Springs. Stahl requested that the assessed valuation of his lots in Youngs Peak Neighborhood be reduced by a third. Stahl disagrees with the way the Assessor's Office calculated the absorption rate for the 33 lots, which resulted in an absorption period of six years. Stahl argued for nine or 10 years to be used.
"This is just wrong," he said. "I'm getting jobbed here."
The appeal was denied by the commissioners, but Stahl was encouraged to explore appeal avenues so that the confusing method of calculating absorption rates could be clarified and a precedent could be set.
"We agree on the math; we just don't agree on how it should be applied," Kerrigan said.
"I think it is open for interpretation."
Mitsch Bush said the hearing was an atypical one in that most appeals focus on whether appropriate comparable sales were used in determining valuation.
Board of Equalization hearings, including one for the Western Lodge & Condominiums in downtown Steamboat, resume today from 10 a.m. to noon.