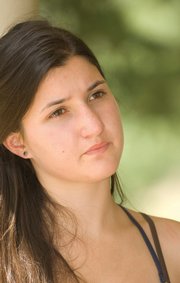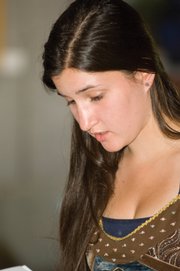 If you go
2009 Emerald City Opera and Opera Artist Institute for Emerging Singers season schedule:
One-act plays by Gian Carlo Menotti: 7 p.m. Saturday and 3 p.m. Aug. 2 at the Bud Werner Memorial Library performance hall; $15 in advance
Opera on the Green concerts: Noon Tuesday, Aug. 4 and Aug. 11 at the Yampa River Botanic Park; FREE
Master classes with Emerald City Opera faculty members: 1 p.m. Tuesday at CMC; 2 p.m. Wednesday at the Depot Art Center; 7 p.m. Thursday at Steamboat Yacht Club; 2 p.m. July 31 at the Depot; 6 p.m. Aug. 6 at the Depot; 1 p.m. Aug. 10 at the Depot; and 1 p.m. Aug. 12 at the Depot; FREE
Performance of the national anthem at the Steamboat Springs Pro Rodeo Series: 7:30 p.m. Friday and July 31 and Aug. 7; rodeo is $15 for adults and $8 for children
Faculty cabaret concert: 6 p.m. Aug. 1 at the library performance hall; $25 in advance
Opera Institute performance of "The Elixir of Love": 7 p.m. Aug. 7 in Saratoga, Wyo.; 7 p.m. Aug. 9 in Walden; 7 p.m. Aug. 12 in Craig; ticket prices TBA
Main stage production of "The Elixir of Love": 7 p.m. Aug. 8, 13 and 15 in Julie Harris Theatre at Perry-Mansfield Performing Arts School and Camp; $39 for the general public, $22 for students and $120 for Diva Gala patrons
Arias and scenes concert: 7 p.m. Aug. 14 at the library performance hall; $15 in advance
Diva Gala prices for main stage productions of "The Elixir of Love" include reserved seating and admission into a pre-show event with hors d'oeuvres, drinks and dessert; a portion of the ticket price is a tax-deductible donation to Emerald City Opera.
Tickets to all performances are available at 970-879-1996 or www.steamboatoper.... Tickets to the Aug. 23 Steamboat All Arts Festival performance are available at http://steamboata...
Steamboat Springs — The day after they got to the mountains, the 17 students of the Emerald City Opera Artist Institute for Emerging Singers were running through a tight program of opera favorites.
Soaring aria lines filled the performance hall in the Bud Werner Memorial Library annex Monday evening as students dove into a dress rehearsal for the first of about two dozen performances they'll give during four weeks in Steamboat Springs.
"This is what it's like when you go and you're hired and you have to lay it down," Institute faculty member Todd Queen said before the rehearsal. "You can't really assimilate that any other way than doing it."
Stamina, professional demeanor and role preparation are highlighted in the Institute curriculum, which also includes master classes with ECO main stage performers and faculty, free concerts at the Yampa River Botanic Park, ticketed performances at the library, appearances at the rodeo and roles in touring and main stage productions of "The Elixir of Love."
Institute students have a range of experience, with some working on undergraduate degrees and others finishing graduate studies. They come from schools across the United States and Canada and found their way to Steamboat through auditions in New York, Miami and Denver.
Shelley Thorpe, a singer who recently completed her master's degree at the Cleveland Institute of Music, said the timing of Emerald City's auditions gave her a chance to get into a summer program after being sick during the winter tryout season. The multi-teacher setup was appealing, and the program's mountain town location didn't do much to dissuade her, she said.
"I really like to have different people listen to me and get new ideas and new thoughts. : It makes me a more well-rounded singer and a more well-rounded performer," Thorpe said.
That kind of exposure was a selling point for 19-year-old Steamboat Springs resident Simonne Hill, who finished high school earlier this year and completed one semester at Colorado Mountain College's Alpine Campus.
Hill studies opera with ECO artistic director and founder Keri Rusthoi, has sung in the chorus for ECO's productions of "La Traviata" and "Madame Butterfly" and has worked with the company's youth troupe. She performs with the Steamboat Dance Theatre and has been in several community musical theater productions.
"The performing arts is a passion for me. : I just fall into that category," Hill said, taking a break from the Monday dress rehearsal.
Institute classes and performances offer perspective for younger students such as Hill and performance experience for anyone involved, Rusthoi said. Many of the students have experience at college and beyond, which can be scary for a newer singer, she said. With two classes and one group rehearsal behind her by Monday night, Hill seemed to be holding her own, Rusthoi said.
"She's really brave, and I'm really proud of her for just getting up there and doing it," she said.