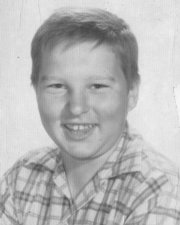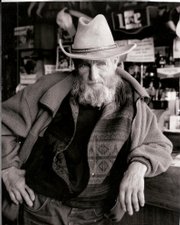 Steamboat Springs — Last weekend's death of Robert "Cowboy Bob" Matteson in a garage in Oak Creek brought an end to a 30-year family mystery rooted in upstate New York.
Matteson, 63, died Sunday of heart failure resulting from coronary disease. He was found in the garage where he was sleeping off Main Street.
His death sparked immediate reaction in the small South Routt County town where Cowboy Bob, as he affectionately was known, had called home for the past seven or eight years. Thought to be Oak Creek's only homeless person, Cowboy Bob spent his years in Oak Creek working occasional odd job and spending time at local bars.
But the folks who knew him best actually knew very little about him. His death, they feared, would go unnoticed because of his social standing.
On the other side of the country, in Oswego County, N.Y., news about Matteson's death went anything but unnoticed. Instead, it began to provide answers to three decades of questions.
Robert Matteson - "Bobby" to his siblings - was born the son of poor dairy farmers near Central Square, N.Y., just north of Syracuse. He was the youngest of seven children, six of them boys. His father died when Bobby was still a boy.
After high school, Bobby enlisted in the Army. He is thought to have served four tours, including two in Vietnam and two as an MP in Germany. Military papers indicate he was honorably discharged, family members said.
But he returned from Vietnam a different person.
"The last time he came back from Vietnam, he just didn't seem the same," said Judy Matteson, his sister-in-law. The death of his mother also hit him hard.
He married and had two children. His son, also named Robert Matteson, was born the same year - 1975 - that his parents divorced. Rob Matteson said Wednesday that he never knew his dad and had only minimal contact with his dad's side of the family.
Nonetheless, news about his father's passing - and whereabouts - has had an enormous impact on him.
"It's like my total existence has been turned upside down," Rob Matteson said. "I haven't slept since I heard. I want as many answers as I can get."
There still are plenty of blanks to be filled.
Sometime after returning from Vietnam and the birth of his son, Bobby dropped off his things and told family members he was leaving. No one knows where he went or why, and the only other contact came a number of years later when he called to say he was considering returning to Oswego with his two German shepherds. He never returned, and his family never heard from him again. But it wasn't for a lack of effort.
His brother Jim, now 73, said the family hired attorneys and private investigators to find Bobby. They tracked him as far as Topeka, Kan., before the trail went cold.
Jim said his brother apparently never used his Social Security number and never used the VA for medical services.
"It was like he fell off the face of the Earth," Judy Matteson said. "We couldn't find him."
Jay Matteson, one of Bobby's nephews and the son of Lyman Matteson, said family members had assumed Bobby's fate would remain a mystery.
A phone call from Routt County early this week changed all that.
"It provided tremendous closure for the family," Jay Matteson said. "No. 1, we knew where he was and what had happened. No. 2, even though he was homeless, he had a home.
"There were people there that looked after him. That really helped all of us feel a little bit better about what had become of our uncle, brother, father and son."
Coincidentally, the Mattesons have planned a family reunion in mid-August in Oswego. About 60 people are expected to attend, including Rob Matteson, Bobby's only son. It will be his first time meeting many of his father's relatives.
Like many of Matteson's relatives who spoke with the Steamboat Pilot & Today this week, Rob Matteson is pleased to know that folks in Oak Creek looked after Bobby - or Cowboy Bob. Rob Matteson has a 14-year-old son, and he says "you couldn't separate us with a crowbar." He plans to bring his son to Oak Creek as soon as he can afford it.
"There will be two more generations of Mattesons visiting your town," Rob said Wednesday.
They'll take solace in knowing the fate of their long-lost father, brother and uncle.
"This is better," Jim Matteson said. "Now we know where he's at - he's with the Lord."
Soon, Robert "Cowboy Bob" Matteson finally will return home, where he will be buried next to his parents in Mallory, N.Y.