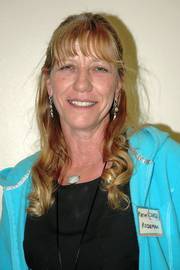 Oak Creek — Former Oak Creek mayor Kathy "Cargo" Rodeman filed a civil suit Friday against the Town Board and its former police officials in response to a July 2008 incident in which she was stunned with a Taser and arrested on suspicion of five misdemeanor charges. All charges against her were eventually dropped, and the two police officials later resigned.
In the suit filed in Routt County District Court by her attorney Kris Hammond, Rodeman accuses former Oak Creek Police Sgt. Erik Foster of assault, battery, trespassing, false imprisonment and false arrest, violation of civil rights, and extreme and outrageous conduct.
The lawsuit states that on July 19, 2008, Foster forced his way into Rodeman's house and shocked her with a Taser twice as she "cowered on the floor of her bedroom begging not to be tased."
Foster has said he arrested Rodeman because she failed to use her turn signal and then fled from police. Foster has said he pursued Rodeman into her home and then used a Taser to subdue her because she wasn't cooperating, and he feared she would injure him.
Rodeman was cited on misdemeanor charges of eluding police, obstructing a police officer, resisting arrest, driving under the influence of alcohol and driving under the influence per se, as well as a traffic infraction of failure to signal. The charges were dropped Oct. 1, 2008.
Rodeman also accuses former Oak Creek Police Chief Russ Caterinicchio of extreme and outrageous conduct, improper training and supervision, and violation of civil rights.
Foster and Caterinicchio resigned from the Oak Creek Police Department on Sept. 11, 2008.
The suit also names the Town of Oak Creek and Town Board members - including Mayor J. Eliot, Town Trustee and Police Commissioner Chuck Wisecup, Dave Fisher, Josh Voorhis, Wendy Gustafson, Gerry Greenwood and Dave Ege - as defendants and accuses them of improper training, supervision and retention, violation of civil rights and liability for the alleged misconduct of Foster and Caterinicchio.
"As a direct result of the conduct of Defendants as above alleged," the lawsuit states, "Plaintiff endured electrical shock, pain, suffering, humiliation, illegal forced entry into her home, trespass, loss of privacy in her own home, illegal unconstitutional searches of her home and car, illegal arrest, loss of liberty, scarring, emotional distress and loss of enjoyment of life."
"It's shameful what happened, and I think Cargo wants to make sure it doesn't ever happen again," Hammond said Sunday. "We take good police work for granted in our country, and that's a credit to the officers. When the people who are supposed to be protecting you start hurting you, it's a serious situation that has to be dealt with."
Wisecup said he had not yet seen the lawsuit, but he wasn't surprised because Rodeman filed her notice of intent to sue in January.
The notice of intent simply preserved Rodeman's right to sue at a later date. By law, she had 180 days after her arrest to notify the town of the intent, which she initially did the day the charges against her were dropped.
Asked whether the Town Board supports the actions of Foster and Caterinicchio, Wisecup said, "I guess that will all come out during whatever court action takes place."
Eliot declined to comment because he too had not yet seen the lawsuit.
Eliot said after he discusses the lawsuit with Town Attorney Bob Weiss, "I'm sure we'll have something to say at that point."
Weiss, who also had not seen the lawsuit, said it would be referred to Oak Creek's insurance carrier, which has council or will provide council to represent the town.
Hammond said the next steps included waiting for a response to the lawsuit from Oak Creek. He said the court then would schedule a trial date.
The lawsuit requests compensator damages, interest, costs, attorney fees and "any other relief this court deems appropriate."
Hammond said he and Rodeman haven't discussed a dollar amount she'd like to receive from the town.
But, "the more zeroes the better," he said.
- To reach Jack Weinstein, call 871-4203 or e-mail jweinstein@steamboatpilot.com