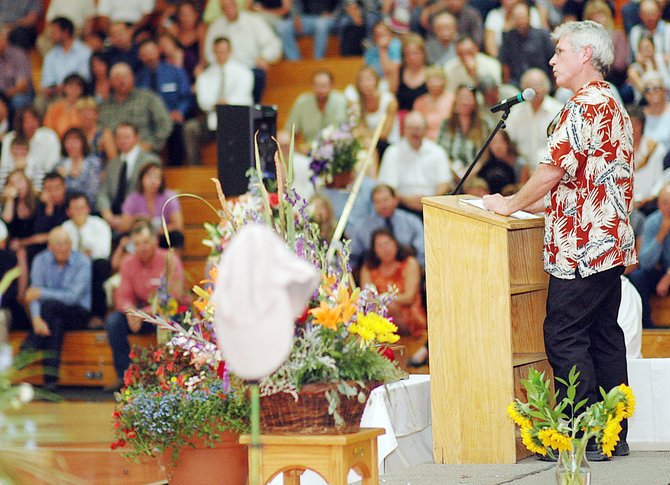 Family, friends remember Ann Copeland
Memorial service held Sunday for 4th-generation Hayden resident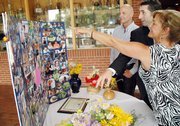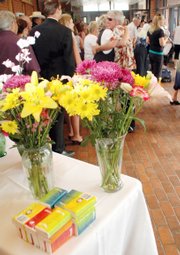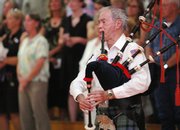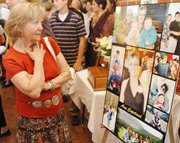 Hayden — About 10 American Airlines employees from across the country who made their way to Hayden in 1989 to work as seasonal employees at Yampa Valley Regional Airport returned this weekend to honor Ann Copeland during her memorial service Sunday afternoon in the Hayden High School gymnasium.
Copeland died July 9 after the four-wheeler she was riding while spraying weeds at her and husband Kevin's Pyramid Llama Ranch near Rio Blanco County rolled on top of her. She was 52.
That first group of American Airlines employees, and those who came to Hayden in the following years to work at the airport, became a family, said Valerie Pearce, who flew from Chicago to attend the service.
"She gave us a home. We were from out of town, and Ann and her family always took us in," said Pearce, who added that despite not seeing each other for years at a time, Copeland always kept the group together. "She was just an amazing woman who can't be duplicated."
In all, about 15 current and former American Airlines employees who worked with Copeland during her tenure at the airport traveled from Oklahoma City, Portland, Los Angeles and Denver to pay tribute to their friend.
When they met her then, Copeland was a baggage handler, but she worked her way up to terminal director and later operations director before she retired from the airport in 2007 after 21 years.
She was a fourth-generation Yampa Valley resident, and her list of local accomplishments is long.
She helped lead the effort to start the Hayden Marketplace where she sold homemade jewelry under the name Annie's Antics. She served on the Hayden Chamber of Commerce Board of Directors and worked to promote cultural heritage tourism in the area. She and her husband leased and led llama pack trips in the Flat Tops from their ranch on Routt County Road 19, about 28 miles from Hayden.
The memorial service began with an instruction from Kevin Copeland.
"Hug the person next to you because she would want you to do that," he said.
It was followed with a more than half-hour slideshow that began with childhood photos and progressed through the years of Ann's life. There were pictures with her sister, Susan; brother, Mark; her two sons, Seth and Tanner; and her many friends. She was photographed as a Hayden High School cheerleader, showing a sheep at the Routt County Fair, fishing, hiking, skiing, camping and with her llamas.
After the slideshow, Kevin Copeland asked anyone who wanted to speak to share stories about his wife.
Attendees told stories about her sense of humor, her impossibly dedicated work ethic and ability to do anything.
"If there's one thing I hope we all take away," sister Susan said, it's "to do the best we can and enjoy every day like it's our last. I'm going to miss her a lot."
Copeland's brother, Mark, said his sister would get a kick out of seeing everyone at the service.
"It would be the best time of her life with all these people here who care about her," he said.
Hayden High School Principal Troy Zabel estimated that 600 to 700 people attended the memorial service to honor Copeland.
"She was an incredible gift to the community," he said, adding that Copeland was an active and supportive resident in Hayden. "She touched a lot of lives. It's obvious today she touched a lot of people. It's a great loss."
Memorial donations may be made to the Ann Copeland Memorial Scholarship Fund, in care of First National Bank of the Rockies.
- To reach Jack Weinstein, call 871-4203 or e-mail jweinstein@steamboatpilot.com