Steamboat Homefinder
Visit SteamboatHomefinder.com for more real estate news.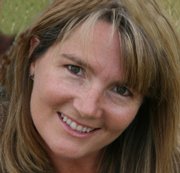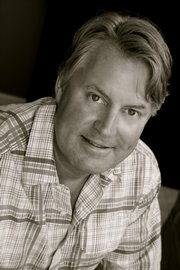 Steamboat Springs — Greg Danziger and Michelle Gansmann are the newest broker/associates at Colorado Group Realty in Steamboat Springs.
"Our philosophy is unique compared to many other real estate companies with a focus on cooperation, teamwork and depth of knowledge," said Coleman Cook, broker/owner at Colorado Group Realty. "We are excited to welcome these new associates."
Danziger has lived in Steamboat Springs for 20 years. He brings his real world customer service experience from the retail world and a decade of personal real estate investment and property management to Colorado Group.
Gansmann has worked designing and building homes for the past 10 years. She has lived in Colorado mountain towns for the past 20 years.
Funds offered to Routt County nonprofit groups
The housing authority, Horizons, LIFT-UP and seniors countywide benefited in 2008 from grants provided by the Colorado Association of Realtors through the Steamboat Springs Board of Realtors. The opportunity is back in 2009.
The Steamboat Board of Realtors announced it has funds available for qualified Steamboat Springs nonprofits that provide affordable housing to Colorado residents. Grant applications will be accepted through July 24.
"The Steamboat Springs Board of Realtors has over $4,500 available for local housing projects," Tim McCarthy said. "In 2008, Colorado Association of Realtors Housing Opportunity Foundation donated the most ever in a single year - $714,000 to more than 100 nonprofit and public housing organizations in Colorado."
Recipients in 2008 were Horizons Specialized Services, receiving $2,000; LIFT-UP of Routt County, receiving $5,000; Yampa Valley Housing Authority, receiving $3,000; and Routt County Foundation for Senior Citizens, receiving $15,000.
McCarthy is the local chairman of the Colorado association.
CARHOF, a nonprofit foundation, collects interest from earnest money held in-home purchases. By law, brokers cannot earn interest on escrow trust accounts. With CARHOF, however, the interest can be gathered and made available as grants aiding affordable housing programs, crisis shelters and other housing-related projects.
To be eligible for funds, organizations must be based in Colorado, have a housing-related mission, and be a nonprofit agency with a 501(c)3 status or a public agency.
For more information, call Jody Condie at Steamboat Springs Board of REALTORS at 970-879-4663, ext. 11 or visit the Board Web site at www.ssbr.org and click on the CARHOF "heart" logo.