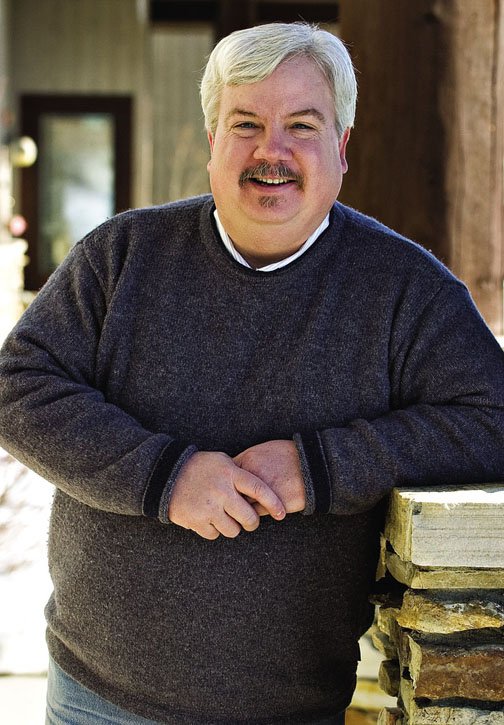 Rob Douglas: Goodbye, 'quaint little ski town'
Rob Douglas
For 20 years, Steamboat resident Rob Douglas was a Washington, D.C. private detective specializing in homicide, political corruption and terrorism. Since 1998, Douglas has been a commentator on local, state and national politics in Washington, D.C., Maryland and Colorado. To reach Rob Douglas, email rdouglas@SteamboatToday.com.
Find more columns by Douglas here.
Steamboat Springs — On the timeline of our lives, we tend to mark events that signal significant turning points. For residents of the Yampa Valley, Tuesday presented one of those moments when Steamboat Springs officially ceased to exist as a quaint little ski town.
The occasion was the unanimous vote by the Steamboat Springs City Council to approve an ordinance amending the Community Development Code. The amended code now officially allows buildings as tall as 105 feet at the base of Steamboat Ski Area instead of the current 67-foot restriction. That change, coupled with the up-zoning of substantial portions of land surrounding the base area, all but guarantees that the base area eventually will sit within a horseshoe - some would say a canyon - of 10-story buildings.
During the public comment period preceding the council's Tuesday votes to raise the height limitation and up-zone 10 base area lots to the highest-intensity zoning allowed, one concern dominated the discussion - as it always does when the topic of base area development arises. The concern is that by allowing increased building density and height, the small-town character of the ski area is being harmed and will drive away those who prefer lower buildings at the base area as a means to preserve the current panorama, especially the view of the south valley.
Addressing that concern, and sounding fatalistic, Councilman Jon Quinn opined that Steamboat already is not the "quaint little ski town" he and others fell in love with years ago. Additionally, Quinn noted that although some long-time patrons of the ski area and residents of base area real estate may depart because of changes there - whether those changes were set in motion by previous councils allowed under the then-existing development code or by the current council and this week's code changes - other patrons and residents will take their place.
Perhaps Quinn is right.
Certainly, as Quinn and every other council member (in addition to the Planning Commission and city staff) have noted at one point or another during the past several years, the pre-existing development code contained such wide latitude for granting variances in building height and other development parameters that it fostered uncertainty and inequity for the city and developers alike. Indeed, it is because of that latitude that several buildings already in existence, under construction or slated for construction were approved with a height of 105 feet.
In fact, anyone in attendance in recent years watching a developer's presentation before either the Planning Commission or City Council could witness the modern day equivalent of the "Gong Show." Developers were invited to step up to the podium and attempt to perform to the subjective satisfaction of the commission or council without getting gonged and having to return for another show. Each subsequent performance consisted of continually upping the ante of proffered goodies within the development proposal in an elusive attempt to reach an ever-moving "public benefit" score high enough to get the project approved.
The process has been nothing short of crude horse-trading at best or legalized extortion at worst. So, the amended code should bring much-needed objective assessment and certainty to the development process that should, in theory, benefit everyone in the valley.
Time will tell whether that theory translates to reality.
But the other theory bandied about City Hall is that the now-legislated increase in density at the base area will bring needed vitality. That belief seems excessively hopeful given that most base-area housing is occupied less than 90 days a year and additional nightlife at the base area is nowhere on the horizon.
Careful readers took note that in the opening paragraph of this column, the word "officially" was used in reference to Steamboat ceasing to be a "quaint little ski town." The modifier was chosen intentionally because depending on who you talk to, how long they've lived here, where they came from and what they value most in the valley, Steamboat still may have a small-town feel or may have previously lost it, as Quinn suggests.
After all, it's a subjective assessment that each of us makes with our own criteria.
Still, with the council's unanimous vote Tuesday guaranteeing that more 10-story buildings will claw the sky at the ski base area, it's safe to mark Steamboat's timeline and admit the city officially has said goodbye to our quaint little ski town.
To reach Rob Douglas, e-mail Rob.Douglas@Comcast.net