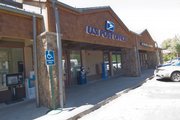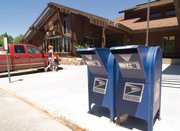 Steamboat Springs — City officials have a July 29 lunch date with postal officials, and all signs point to a pending case of indigestion.
The U.S. Postal Service remains intent on closing down the Sundance at Fish Creek substation and transferring 2,584 postal boxes from that location to join 5,243 existing boxes at the downtown post office. Steamboat Springs City Council President Loui Antonucci made it plain how he feels about the matter.
"Moving Sundance downtown would be a disaster," Antonucci said.
Antonucci previously had informed postal service officials in writing that the city views the plan as a threat to public safety. He cited the increased congestion and automobile traffic at Third Street and Lincoln Avenue - already one of the busiest intersections in the city.
Council President Pro-tem Cari Hermacinski added Wednesday that she and her colleagues are so concerned about safety and traffic issues in the area of the downtown post office, they intend to contact Colorado's U.S. senators about the matter.
However, Postal Service spokesman Al DeSarro said consolidating Sundance into the main post office always has been a part of the federal plan and now appears even wiser given the agency's budget constraints.
"It's a prudent business decision," DeSarro said Wednesday. "This was agreed to and discussed with the city. If we've got space in the main post office, especially now, with the economy the way it is, it makes sense to use the space we have for that smaller operation."
The debate about moving the Sundance branch into the downtown facility is taking place against the background of another plan: to have a new main post office built by a private developer near the intersection of U.S. Highway 40 and Pine Grove Road in the proposed City South commercial center.
The Postal Service called the Steamboat Pilot & Today on June 3 to say that plan was off because the development group, led by Steamboat builder and developer Brian Olson, was seeking to reopen the contract. But a day later, Gabriel Benvenuto, a postal official dealing with real estate issues, said the door remained open for the new Steamboat facility if Olson and his partner would stick to the original contract terms.
In a letter to Antonucci dated June 23, Benvenuto wrote: "Under the negotiated contract terms, Mr. Olson has certain obligations and deliverables to perform. The final decision to move forward with this project lies with the developer, Mr. Olson."
Olson said Wednesday that he and Rod Forrester are prepared to do just that.
"We have all intentions of going forward with the project," Olson said. "As it stands right now, we're here to fulfill the contract."
If the new post office gets built, the downtown location would close, and all of its P.O. Boxes would migrate south to the new facility.
Appeals allowed
For now, the Postal Service says it will move the Sundance P.O. Boxes into space within the downtown location's adjoining building, which was vacated by Coldwell Banker Silver Oak real estate offices this spring. DeSarro said the move likely would take place in late October or early November in order to avoid any conflict with the holiday mailing rush.
Coldwell Banker owner Karen Beauvais said it wasn't her company's choice to move from its space in the building owned by the Postal Service.
"They forced us out," Beauvais said. "I have a letter from them saying they wouldn't renew our lease."
Steamboat businesswoman Renee Mestan stood before City Council on Tuesday to say she had been in touch with the independent Postal Regulatory Commission, and she was told that appeals of decisions to close or consolidate any post office may be filed by the people who are served by the office.
"The Postal Service must provide adequate notice of its intention to close or consolidate any post office at least 60 days prior to the date of such closing or consolidation to person served by such office," commission spokeswoman Annie Kennedy wrote to Mestan.
In addition, any determination to close or consolidate a post office must be in writing and be made available to those it serves.
Appeals of any decision to close or consolidate must be postmarked within 30 days of the formal notification, Kennedy added.
DeSarro said Wednesday it was his impression that the commission's appeals process did not apply to consolidation of small postal substations such as Sundance and that the Postal Service could take that step autonomously.
Traffic questions
Mestan has had a P.O. Box at Sundance since 2001 and visits it six or seven times a week. She said she doesn't think many of the other patrons at Sundance are aware of the pending change.
"I love the people at Sundance. That's the small town attitude isn't it? That's what it's all about," Mestan said. "Where are we going to park downtown?"
Mestan acknowledged that there are available cluster boxes near the entrance to her condominium development. However, she said she has moved too many times in the past five years to consider changing her mailing address every time she changes her physical address.
DeSarro said Postal Service representative Leigh Hettick would come to the July 29 meeting with city officials with several proposals to alleviate traffic concerns at the downtown post office. He hinted that the Postal Service was willing to explore some form of parcel pick-up to reduce the need for postal patrons to actually visit the downtown post office.
"We have a strong interest in customer service, and we're going to listen to city leaders," DeSarro said. "We have a lot of experience doing this with other towns and communities, and we still want peoples' business. There are things we can do to greatly help the convenience factor."
Deputy City Manager Wendy DuBord told City Council on Tuesday night that she hopes to convince the Postal Service to conduct a traffic analysis, finance and install new neighborhood cluster boxes in the city as well as build enhancements to pedestrian safety.