Document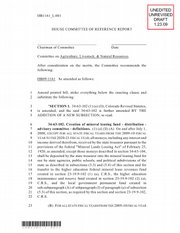 Document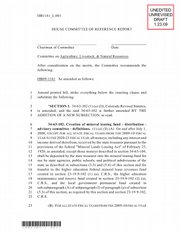 Document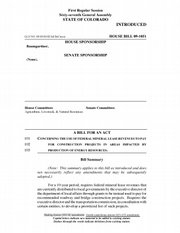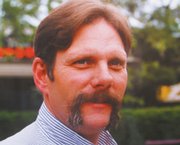 By the numbers
What Routt and Moffat counties and their municipalities received in the 2007-08 state fiscal year in the direct distribution of federal mineral lease revenues, and the additional amounts they are projected to receive in future years if House Bill 1051 passes* Routt: $125,380 (FY 2007-08), $658,652 (FY 2009-10), $753,553 (FY 2010-11), $855,231 (FY 2011-12) Moffat: $608,506 (FY 2007-08), $2.1 million (FY 2009-10), $2.5 million (FY 2010-11), $2.8 million (FY 2011-12) * State fiscal year runs from July 1 to June 30. Source: Colorado Department of Local Affairs, Colorado Legislative Council
Steamboat Springs — A bill sponsored by freshman state Rep. Randy Baumgardner, R-Hot Sulphur Springs, could bring a major windfall to infrastructure projects in Northwest Colorado but at the expense of some money allocated to school districts, higher education and state grants.
Baumgardner didn't make any fans among officials in the region with his initial version of the proposal, House Bill 1051. While it still has opponents in the region, a complete rewrite of the legislation may soon earn the support of Associated Governments of Northwest Colorado. The bill would send 10 percent of the state's total federal mineral lease revenues - about $17.5 million in the fiscal year beginning July 1, according to projections - directly back to the counties they originated from for construction projects.
Moffat and Routt counties would receive an additional $2.1 million and $658,652, respectively, in the next fiscal year if the bill passes, according to the projections in a fiscal note prepared by the Colorado Legislative Council. With an additional $6.1 million, Mesa County is projected to be the biggest winner.
Currently, communities impacted by energy development receive a smaller direct distribution and are also allocated money through a Colorado Department of Local Affairs grant process. Federal mineral lease revenues also go toward higher education purposes and school districts.
While all these current distributions would remain in place, House Bill 1051 would reduce the amount available to them annually because the proposed 10 percent direct distribution to counties would come off the top of the total amount of federal mineral lease revenues. For example, the fiscal note projects that school districts would receive about $400,000 less in the next fiscal year and that capital construction at institutions of higher education would receive $9.1 million less.
"It just gives counties a first crack at it," said Aron Diaz, executive director of AGNC.
The bill cleared the state House Agriculture, Livestock and Natural Resources Committee in an 8-5 vote Wednesday and will next be reviewed by the House Finance Committee.
"I can't say I'm totally happy about the way the fiscal note reads. But again, I'm looking at my district and how they want more of this money," Baumgardner said. "I'm trying to get these federal mineral lease dollars back to the communities where they come from."
Baumgardner noted that the size of the state's federal mineral lease revenues often makes them a target for lawmakers looking for a way to fund their proposals. He said his bill's provision for an immediate 10 percent distribution to counties would protect local governments' share from such attempts.
"There's always somebody taking a little piece. : Eventually, there may not be any money left in these dollars," Baumgardner said. "My thought was, (local governments) wanted to see some of that money readily available before they have to come down here and beg for it through grants."
At first, fierce opposition
Baumgardner's original bill would have, for a 10-year period, eliminated the DOLA grant process and instead used those federal mineral lease revenues "to pay for recommended roadway and bridge construction projects." Local officials were infuriated that the Colorado Department of Transportation would have had a say in how the money was spent on vaguely defined "regional priorities."
"Basically, it's another attempted raid on a fund everybody seems to be attempting to raid these days," Routt County Commissioner Diane Mitsch Bush said about the original bill Monday. "He seems to think we're somehow going to use it on state highways."
Other Routt and Moffat county commissioners put it more bluntly in a joint meeting later that day.
"That's our money for our impacts," Moffat County Commissioner Tom Mathers said. "I was furious when I heard that."
"What the hell's he thinking?" Routt County Commissioner Doug Monger added.
Baumgardner acknowledged the opposition to his original bill and that it had shortcomings. Diaz said Baumgardner was open and willing to discuss changes with AGNC.
"We understand that his intent was to try to help local governments get that money back," Diaz said.
Monger said Wednesday that the revised bill is certainly an improvement, but he still has philosophical reservations about it. Routt County commissioners have consistently decried the practice of solving budgetary problems in the state by taking money from one place and putting it in another.
"I'm really leery of rocking the boat here. It seems like we're piecemealing things together," Monger said. "When you benefit somebody, you injure somebody else. : I'm concerned about taking that approach to anything."
Monger, a Democrat, said he would rather officials sit back and find a comprehensive solution to solving the state's substantial budget problems. Monger also is worried that House Bill 1051 would pit counties and municipalities against each other because it leaves it up to the counties whether to share their direct distribution with towns and cities within the county.
"We're fully capable of spending the money," Monger said. "It's not a problem."