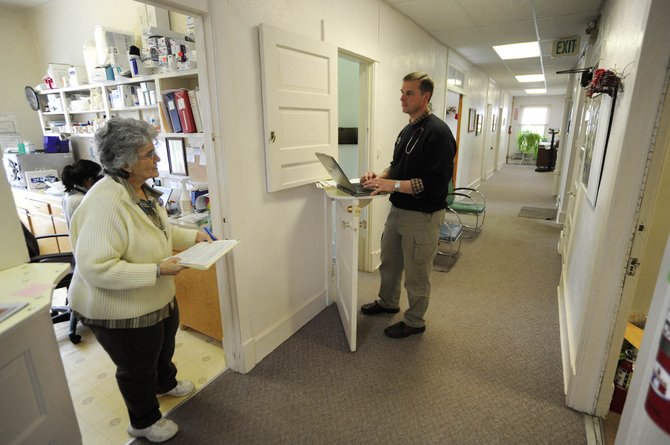 Solandt, Heritage Center pursue funds for repairs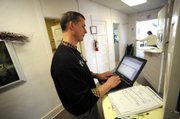 Hayden — Two of Hayden's historical buildings still need fixing-up funds.
The Hayden Heritage Center museum and the Solandt Memorial Hospital have received some pledges of cash for repairs and upgrades. Both entities plan to pursue more grant money but still are in the early stages.
The museum is working through a snag, said Sharon Jost, Hayden Heritage Center Board secretary. The board plans to replace a snow-damaged storage shed and expand the museum. It turns out, however, that the Heritage Center might not have as much land as it thought. Union Pacific owns the land alongside the museum at 300 Pearl St., which is the former Hayden Depot.
"Basically, the Hayden Heritage Center's addition is currently on hold due to the conversation with Union Pacific regarding the exterior property boundary lines," Jost said. "So we're waiting for them to get back to us with their ruling of what those lines are."
That could take at least a month, she said. If the center can add the maximum square footage the board wants, it expects the cost to be about $150,000, Jost said. Jan Kaminski, of Mountain Architecture, is helping with the design.
The board worked for several hours Thursday on wording for grants. It also has applied for a Northwest Colorado Rural Enterprise Zone designation, Jost said. That would allow taxpayers who donate money to the expansion to apply for tax credits of as much as 25 percent of their contribution value, she said. A decision on that is expected in March.
For Solandt, board members have said they will need hundreds of thousands of dollars for structural and aesthetic improvements.
"That's a historic preservation building, and we've been working with the Historic Preservation Society to begin to bring the exterior of the building up to standards," Board Member John Shaw said.
The initial work includes fixing cracks and replacing windows, he said. The board is raising about $100,000 from its own funds and grant sources for the first part of the project, Shaw said.
The repairs also will include drainage improvements, parking-lot renovations and a new elevator. Last fall, Board President Kathy Hockin said the project could cost nearly $700,000. That figure still is in flux.
"We're not in a place to say what our remaining budget will be quite yet," Shaw said.
Both boards have taken in some funding. The Babson-Carpenter Foundation has pledged money to the Solandt, for example. The town of Hayden has budgeted $10,000 for Solandt and $6,000 for Hayden Heritage Center.
This is a tough time to find money to preserve those town landmarks, Hockin said. The Hayden Heritage Center building is on the National Register of Historical Places, and Solandt is on the Routt County Register of Historic Places.
"With the economy the way it is, we'll have to work a little harder," she said. "But we're not giving up. And the economy has got to get better."