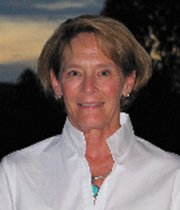 By the numbers
58 - Percent of voters who, in a 2005 community survey, said they support open space acquisitions and preservation
47 - Percent of voters in same survey who said they support development of affordable housing
11.8 million - Acres preserved through the county's tax-funded purchase of development rights program, or PDR
$5.4 million - Cost of those acres
$360,000 - Annual amount that could be raised for affordable housing needs through a sales tax of .10 of 1 percent, or 1 cent on a $10 purchase
$160,000 - Yampa Valley Housing Authority's 2009 revenue stream
Steamboat Springs — With her recent comparison of local efforts to preserve open space versus those to create affordable housing, Mary Brown has turned more than a few heads.
Brown made the comparison at a recent Steamboat Springs City Council meeting when the city's affordable housing ordinance was up for debate. Her purpose was to suggest that the community has taken a variety of approaches to preserve open space - such as taxing itself, pursuing grants and establishing land-use regulatory incentives - but has placed the burden of providing affordable housing solely on the development community through its inclusionary zoning and linkage policies.
"That is not a community approach to solving the problem," Brown said. "That is trying to lay the problem off on someone else."
In the almost two weeks since, her comments have been described as revealing by some and flawed by others. At the meeting, Councilman Scott Myller was one of the first to respond.
"We're guilty," he said. "We spent a million dollars : on a 40-acre parcel. What would that have done to solve this (affordable housing) problem?"
Myller was referring to a tract of land, straddling the Yampa River, that the city recently purchased and preserved with assistance from Great Outdoors Colorado, or GOCO, and Routt County's Purchase of Development Rights Program. The purchase price was $1.3 million, and the city's share was $625,000. With that significant expenditure of city funds, a grant from GOCO and the role played by the taxpayer-funded PDR program, the purchase is a good example of what Brown argues is missing from the affordable housing equation.
Asking the question
One of the reasons Brown chose her comparison was that, like affordable housing, the preservation of open space consistently ranks as a high priority in community surveys.
According to an interim report prepared by Vision 2030 last year, managing growth was the No. 1 priority of respondents, with 28 percent listing it as a goal. That was followed by preserving open space at 10 percent and affordable living at 9 percent. Vision 2030 is a community effort to define values and ideals of Yampa Valley residents.
In the city of Steamboat Springs' 2005 community survey, 58 percent of voters surveyed said they support open space acquisitions and preservation, and 46.8 percent said they support the development of affordable housing.
And yet there is a perception that although voters have twice approved a property tax to fund the county's PDR program, they would not do the same for affordable housing.
To date, the PDR program has helped preserve 11.8 million acres at a cost of $5.4 million. An additional 3,504 acres, costing the PDR program $3.7 million, have been approved for funding and are pending completion. Taken together, the program is preserving open space at a rate of $461 an acre.
"Obviously the community as a whole was willing to fund open space because they funded that tax," said City Council President Loui Antonucci, who isn't certain voters would reject a tax for affordable housing. "We never really asked the question because we never put it to a vote."
At Yampa Valley Housing Authority board meetings and elsewhere, the idea of going to the electorate with a tax to fund affordable housing efforts is dismissed by many, who cite a 2007 survey and claim such a ballot question is doomed to a miserable failure. The actual report on the survey, however, is not so pessimistic.
"In conclusion, while the YVHA has a small, solid base of support with a fair likelihood of passing a sales tax increase at .10 of 1 percent (1 cent on a $10 purchase), even this level will require careful planning and presentation of the issue."
The survey of 470 local voters found that 48 percent to 56 percent likely would vote in favor of a tax at that minimal level, which estimates show would bring in $320,000 to $360,000 annually. That's double YVHA's 2009 revenue stream, which includes $80,000 contributions from city and Routt County government.
Conversation starter
City officials take issue with Brown's assertion that the city has not put forth the same level of effort to create affordable housing as it has to preserve open space.
Yes, they say, the city does set aside tremendous amounts of money - about $600,000 in 2009 - for the acquisition of open space. But, like the county, the city makes annual contributions to YVHA. The city also spent $4 million in 2007 to purchase the Iron Horse Inn for affordable housing, provided YVHA with a $945,000 interest-free loan to help it purchase the Fish Creek Mobile Home Park that same year, has a community housing coordinator and manages a joint city-county $250,000 revolving loan fund for affordable housing.
"People are discounting the level of effort," Planning Services Manager John Eastman said. "My only comment on that is, yes, we've put tremendous efforts forward. : Affordable housing is a high community priority. I do not think it's reasonable to say the city and county have looked to developers to solve the entire problem."
Additionally, Eastman said the city rewrote its West Steamboat Springs Area Plan to make it more attractive to developers, which he thinks was instrumental in netting Brown a $25 million sale of 540 acres west of the city to the developers of Steamboat 700. In exchange for increasing the value of land within the plan boundaries by designating it for high-density development, the city also expects projects such as Steamboat 700 to provide a substantial amount of affordable housing.
"It's been very clear that that's part of the deal," Eastman said.
Brown also noted regulatory incentives such as the county's land preservation subdivisions, which reward developers with additional units for clustering development and protecting valued open space.
That's an approach toward affordable housing preferred by Councilwoman Cari Hermacinski, who hopes to make significant changes to the city's affordable housing ordinance that currently requires money and affordable units from developers.
"I think changing our regulatory tools is the first step before we go after more money," she said at the council meeting.
'The same sandbox'
Eastman and Nancy Engelken, the community housing coordinator, said the city has in fact taken this approach, as well. Eastman noted that when development projects include employee units deed-restricted for Routt County workers, 50 percent of those units' square footage does not count against the allowable floor area ratio. In addition to that density bonus, Engelken said there are incentives for going above and beyond the requirements of the city's affordable housing ordinance such as fee waivers, expedited plan review and allowances for flexibility in design.
There's also the question of whether comparing open space and affordable housing initiatives is a fair comparison in the first place.
"I think there's a very different reality when it comes to funding, operating and acquisition," Engelken said. "I think in practical application, it becomes a very different comparison."
One difference noted by Engleken, interim Finance Director Bob Litzau and interim City Manager Wendy DuBord is the availability of grant funds. Engelken said there is a much longer history of such funds for the preservation of open space and many more nonprofit agencies devoted to that cause.
"There's not a lot of grant funding in Colorado for affordable housing," DuBord said. "They're not on a level playing field as far as sources of grant funds."
Although the aptness of Brown's analogy is up for debate, it seems certain that her comments have some people talking and thinking about affordable housing from a new angle as the city continues to review - and possibly make enormous changes to - its affordable housing ordinance.
"I think that Mary's comments were eye-opening for a lot of folks that night," said Mary Alice Page-Allen, YVHA's asset/program manager. "It really did a great job of asking council and the public a lot of great questions. If it's truly important, then why aren't we doing something? And if it isn't important, why are we spending all this time on it? To me, it is important. And there are a lot of different ways to approach it.
"It's high time that things move along. To be stalemated and not know what rules we're playing by, it poses difficulties for everybody involved. What am I doing? How do I play? And how do we play all together in the same sandbox?"