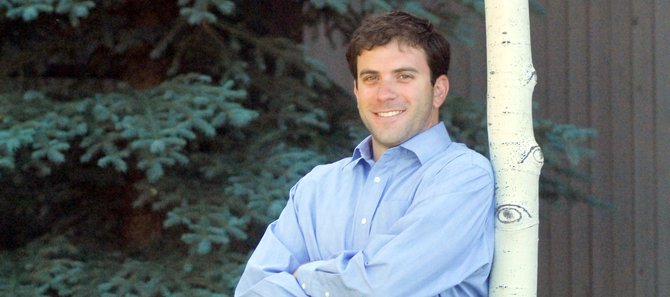 Brent Boyer: Lost in translation
Thursday, January 15, 2009
Brent Boyer
Contact Editor Brent Boyer at 871-4221 or e-mail
bboyer@SteamboatToday.com
.
I was this newspaper's education reporter when the Steamboat Springs School District first experienced a surge in the number of students whose native language was not English.
I watched as the district struggled to provide services to its rapidly growing English Language Learner population and heard firsthand from teachers and administrators concerned about their ability to meet the needs of those students while simultaneously not detracting from the learning experience of English-speaking students.
Connecting with our non-English-speaking population is a challenge that extends beyond our public school buildings. Organizations such as Comunidad Integrada, Partners in Routt County and the Northwest Colorado Visiting Nurse Association have paid particular attention to the needs of the immigrant community to varying degrees of success.
The Steamboat Pilot & Today has reported rather extensively on our community's changing demographics in recent years, and beginning next week, we will partner in a new effort to provide news and information to our Spanish-speaking residents.
In cooperation with the Visiting Nurse Association, the Pilot & Today will provide one page of news and Happenings items in Spanish every Wednesday. Our sister paper, the Craig Daily Press, has published Spanish pages for the past five years. Craig Daily Press Publisher Bryce Jacobson said the Spanish pages have been instrumental in connecting Moffat County's Spanish-speaking population with the rest of the community.
Here in Routt County, health and human service organizations often have struggled to make that connection.
Suzi Mariano, the public information coordinator for the VNA, has seen the need for medical services provided by her nonprofit organization steadily increase in recent years, particularly for the immigrant community. But the challenge of making Spanish-speaking residents aware of the free and reduced-cost services provided by the VNA has limited the agency's ability to meet needs such as immunizations for children and family planning services.
That's where the Spanish page comes in, and that's where we hope we can provide valuable news and information to a growing segment of our population. The VNA will translate from English to Spanish two articles a week, one of which will deal with medical-related services. The Spanish page also will include a list of upcoming events.
The VNA wants feedback from the community, particularly from other health and human service organizations that want to provide information to Spanish speakers. Call the VNA at 879-1632. I can be reached at 871-4221 or bboyer@steamboatpilot.com.