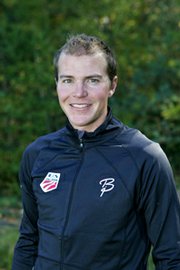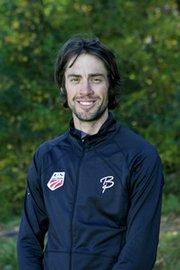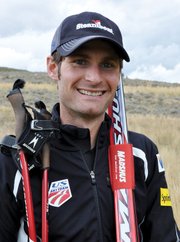 Bill Demong finished fourth in a mass start Saturday as the DKB FIS Nordic Combined World Cup opened a two-event weekend in Val di Fiemme, Italy. Germany's Bjoern Kircheisen took the win, moving into second in the World Cup standings as Demong dropped to third.
The mass start reverses the normal routine, with skiers first taking on a 10-kilometer course with a mass start, followed by a pair of jumps. Penalty points are assigned after the cross country leg based on time behind the winner. With the changes in every other World Cup event to a single jump with a 10-kilometer race, the two-jump mass start event heavily favors the jumpers as the jump points remain the same, even though there are two opportunities.
"I was pretty satisfied with fourth, all things considered," said Demong, whose strong suit is cross country skiing. "It's a little frustrating when it favors the jumpers."
Steamboat's Johnny Spillane, who won a world title in the sprint event in 2003 in Val di Fiemme, set the early pace and led through the 5 kilometer point before dropping back. Demong hung in a pack with the leaders, but ultimately was fourth behind Norway's Magnus Moan.
"It was a hard race," said Demong. "I wouldn't say it was one of my best days but I pretty much had to try to follow the leader. The plan worked, for sure, but it was really, really tough."
In the opening round of jumping, Demong moved up to second behind Kircheisen. In the second round, he dropped to fourth.
"Billy's second jump was fabulous," said Jarrett. "If he does that tomorrow, there's nobody who is going to be in his way. He's getting that confidence where he knows what he needs to do on the jump hill."
Spillane ended up 19th on the day. Steamboat Springs' Bryan Fletcher cracked the top 30, finishing 28th for his first World Cup points.
"My hats off to Bryan for his first World Cup points," Jarrett said. "He skied a great race and held his own in jumping. It's a big step for our team."
Action continues today with a traditional Gundersen start event with a single jump followed by a 10 kilometer cross country event.