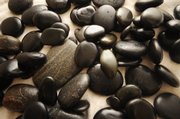 Steamboat Springs — The holiday season and the stress of a shaky economy are enough to tie a few knots in anyone's shoulders. The folks who loosen those knots haven't been any busier than usual, however.
Steamboat Springs' massage therapists offered mixed reports last week. Some said their numbers were comparable to previous years, some said the economy has slowed their flow of customers and others said fewer locals were coming in but that tourist business remained strong.
"I have not felt a difference," said Linda Sheean, who runs a private practice. "I've been here for 18 years, so I have a strong local following, and I have my own office, so I haven't really had a decrease in people."
Steamboat residents are health-conscious and understand the physical and mental benefits of massage, massage therapist Roberta Geier said. She has been busy, and she said her friends at spas and other practices also have reported a steady season.
"I think people have questions," Geier said. "They ask themselves, 'Can I afford to do this?' and I think they weigh their health and their mental well-being very highly, and they do somehow fit it into the budget."
She said that she had her busiest December ever and that her January was booked solid.
But the situation was different for Ray Thomas, owner of Sore Muscles Kneaded. The weeks of Christmas and New Year's usually are the busiest weeks in the massage business, he said.
"Since 2001, we haven't seen such a drastic change in the business for those two weeks," Thomas said.
The number of calls has fallen off at his business and those of other therapists, he said.
"We heard from another company that four calls came in Christmas Eve, and three of them were therapists looking for work," Thomas said. "That's unheard of."
He blamed the economy.
"You would think, because of the stress, you need more work. But because of the money, you live with the stress," Thomas said.
Seana Cardillo, who owns and operates Rocky Mountain Day Spa, said she has seen a slip in traffic from locals but not visitors or part-time residents.
"We've seen a noticeable difference with (locals)," Cardillo said. "As far as the tourist spending, we have not seen a drop in numbers, which is interesting because we went into the season very conservative, not hiring a bunch of massage therapists, and now we need more."
Rocky Mountain Day Spa has a location downtown and at the Sheraton Steamboat Resort. The spa offers massages and other pampering services such as chemical peels, facials and manicures.
Cardillo said she did notice that her clients were feeling bluer.
"I think people are more on the depressed side, but they're not willing to give up their massages, and that's a good thing," she said. "We thought we'd be the first thing to get cut, and they're not doing that. : If you're a true healer, that's where you want that mind-set to be at."
Shari Fink runs part of her practice out of chiropractor David Liberman's office in Oak Creek. July was slow for her, which she said was random, but the rest of her year has been solid.
Fink said much of her business was local, but she has several families from Australia that typically come in January, which makes that month hectic for her. One of those families came last month instead, she said.
"I just happen to be busy right now," Fink said.
Still, she said, she hopes to snag extra business as the ski season picks up.
"The end of January is when I really start counting on tourists," Fink said.
Sheean expressed what many other massage therapists did: Things are steady, and she hopes they stay that way.
"I haven't noticed anybody stopping yet. : So far, so good."