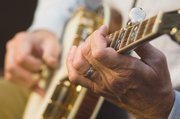 Past Event
Saturday, February 28, 2009, 10 p.m.
The Boathouse Pub, 609 Yampa Street, Steamboat Springs
Not available / Free
When Johnny "Musemason" Mason was about 13, his first banjo teacher used to explain playing music as plainly as you can imagine: "You can just feel it in your gut, Johnny. You can just feel it in your gut," the teacher would say in a thick Kentucky accent that hinted at his aptitude for bluegrass music.
Mason attributes a good amount of what he knows about bluegrass to that first teacher, a guy named Hubert who, despite being only about 10 years older than Mason, used to introduce him as his son.
He also gives a nod to his mother and stepfather who kept a house full of musical instruments and were performers. And to legendary bluegrass musician Bill Monroe, who Mason said coined the "high, lonesome" singing style and quick-driving banjo rhythm that moved old Appalachian music into its modern form.
On Saturday, Mason joins bassist Tim Cunningham as the Musemason Bluegrass Band for a free show at The Boathouse Pub. He'll sell copies of his recently released CD, "Heartspeak," a compilation of recordings that date from 1979 to a few years ago. The album also is available at All That Jazz.
Mason sat down with 4 Points to talk about growing up in a musical household, the eccentricities of his first banjo teacher and what he defines as authentic bluegrass music.
4 POINTS: What can people expect from your show on Saturday?
MUSEMASON: The purpose of this show is to give Steamboat more of a taste of authentic bluegrass. : My first banjo teacher was from the backwoods of Kentucky. He was just barely literate, but he had a real penchant for banjo and authentic bluegrass music.
4 POINTS: What makes something authentic bluegrass music?
MM: It takes a certain amount of immersion into either the culture or the feeling of the music to be able to play bluegrass. : It's just like classical music - you have to study it. It's not something you can just listen to. : First of all, it needs a certain level of musicianship, and second of all, it requires a mindset.
4 POINTS: How did you end up learning banjo?
MM: When I was, like, 13 or 14, I was hanging out with college students. : (One friend) says, 'There's this guy you've got to meet.' And Hubert (his teacher), he took an immediate interest in me, and for years he taught me the banjo and never charged me one dime, not a penny. And to me, that said something about his commitment to the music and to me.
4 POINTS: How would you describe the songwriting on your latest CD, "Heartspeak?"
MM: There's a lot of mystical symbolism in my music, because there just is. : Like "Sandman's in her Head," at first glance it appears to be about a girl waking up, but it turns out to be about a soul's journey into God. :
The rest of my material, it doesn't have any real symbolism in it - the Christian music is Christian music, the love songs are love songs.
4 POINTS: What made you want to write songs?
MM: There's a certain pathos or some urge deep within a person that almost forces them to write songs or music. : To the person writing the songs, it's very important to them. They feel like they're really saying something.
4 POINTS: Why did you pick up banjo?
MM: My stepfather had this old banjo : from the '30s or something. And for some reason, on my 13th birthday, my parents - I don't know why they did this - they gave me this banjo. And that was it, I guess. I was hooked.