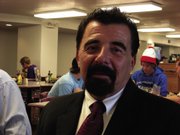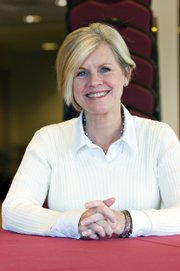 Steamboat Springs — It took two Californians to jumpstart collaboration between the Colorado Mountain College's Alpine Campus and the Steamboat Springs School District, joke two top education administrators.
Steamboat Springs School District Superintendent Shalee Cunningham and CMC CEO Peter Perhac, both in the first years of their jobs, said they hope to create a collaboration between the schools that extends to faculty and staff.
"I kind of refer to this as a K-14 system," Cunningham said.
The college and district plan to create dual-enrollment programs, teacher in-service and special projects for students in the coming year.
To begin the process, CMC will host a science workshop aimed at middle school teachers March 27. At an in-service training, John McConnell, director of the Western Colorado Math and Science Center, will present hands-on science experiments to teachers, as well as training for how to use scientific probes.
"We want to raise enthusiasm and excite the students, to show them science really is cool. We really need that in society," McConnell said.
The training will be funded through a $25,000 grant McConnell earned for the project.
That money also will allow the group to purchase a set of probes to measure a variety of scientific variables, including the amount of carbon dioxide in the air or the salinity of liquids.
As many as 20 teachers may attend the workshop, and each will be able to take a probe back to their classrooms. With money from the grant, all teachers also will have access to a library of the probes made available through McConnell's organization.
Other collaborations
The two schools also plan a series of joint programs and events - including a commencement address at CMC given by Cunningham.
The schools are developing a dual enrollment program to allow high school students to enroll in more courses at the college and graduate in five years with a high school diploma and an associate's degree.
That program will supplement the post-secondary enrollment options already available to high school students.
Arts
In an effort to boost the arts at the high school, CMC is funding the production of "You're a Good Man, Charlie Brown" on April 8, 9 and 10. CMC students are producing the play, which will feature high school performers.
"This partnership is very important to us," Cunningham said. "I think the community has been expecting this for a long time."
"And it took two Californians to make it happen," Perhac added.