Steamboatpilot.com postpones Roberts Web chat
Updated February 20, 2009 at 1:57 p.m.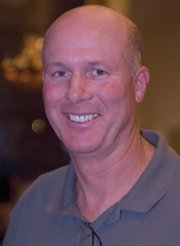 Technical difficulties have postponed a scheduled live Web chat with new Steamboat Springs City Manager Jon Roberts. The chat will be rescheduled for another day in the near future.
Roberts was scheduled to answer reader questions from 1 to 2 p.m. today on Steamboatpilot.com. However, technical problems with the Web site prevented the chat from taking place. The Pilot & Today apologizes for the inconvenience and is working to repair the live chat system for future events.