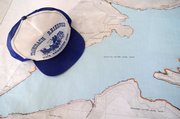 It didn't take long after Stagecoach Reservoir was filled for the late John Fetcher to already have a "twinkle in his eye" about raising the water level, said Kevin McBride, district manager of the Upper Yampa Water Conservancy District.
Raising the dam by 4 feet, as dreamed up by Fetcher, could happen as early as this fall, McBride said.
"Hopefully this reservoir raise will be a nice tribute to him," McBride said. "It was the primary thing he wanted to get done."
Don Valentine, who sat on the Mount Werner Water and Sanitation District's board of directors from 1967 to 2004, said Fetcher never got over his passion for building reservoirs. Just last year, Fetcher floated the idea of building a reservoir on Morrison Creek.
When Valentine pointed out that such a reservoir would take at least a decade, and Fetcher would be 106 years old by the time they got it together, he wasn't backing down, Valentine said.
"He said 'I think I've got one more in me,'" Valentine said Friday.
The Upper Yampa Water Conservancy District is awaiting permits from the Federal Energy Regulatory Commission, Routt County and the U.S. Army Corps of Engineers to raise the water level in Stagecoach Reservoir by 4 feet. If the permitting process goes through without any hitches the dam-raising would take place this fall, though delays could push it back another year, McBride said.
"I've learned not to second-guess the permitting process," McBride said Thursday, sitting in Fetcher's office in the Mount Werner Water and Sanitation District building.
A yellow hard hat still sat on the top shelf of Fetcher's closet, next to a blue and white hat emblazoned with "Stagecoach Reservoir State Recreation Area." Every bookshelf and table surface in the room was filled with painstakingly organized binders for every project and proposal Fetcher had worked on during his years with the Upper Yampa district.
Family members already had removed many of Fetcher's personal effects, including a swath of awards from the wall. A glass paperweight, honoring him as the recipient of the "1994 Hydrologist Achievement Award for Mitigation," remained on a desk.
McBride said the award Fetcher had been the most proud of was the blue ribbon he won for his honey at the Routt County Fair, displayed among all his water awards.
Fetcher, 97, died Feb. 6. A Harvard-educated electric engineer and North Routt County rancher, Fetcher made his mark on Colorado not only building reservoirs and overseeing water districts, but also for his pioneering work building ski jumps and developing Steamboat Ski Area.
Before getting involved in the construction of Yamcolo and Stagecoach reservoirs and Steamboat Lake, Fetcher served as vice president and chief engineer for the budding Storm Mountain Ski Corporation from 1959 to 1962, then as president of Mount Werner Ski Company until 1971.
"A lot of people who knew he's in the Colorado Ski (and Snowboard) Hall of Fame have no idea what's he done for water," McBride said.
"I know he had all of these accomplishments, but I worked for him for 37 years, and he never said an unkind word," said Janice Illian, office manager for Mount Werner Water. "He was such a gentleman : no one knows how kind and sweet he was."
Fetcher retired from his post as secretary of the Upper Yampa Water Conservancy District on Dec. 31, 2008, but still had been coming into the office to get his files in order and continue working on some ongoing projects.
On what became his last day in the office, Feb. 2, Fetcher came in with a hoarse voice, McBride said. He was admitted to Yampa Valley Medical Center later that day with pneumonia and passed away four days later.
"I've never seen a tougher human being. He used to say: 'Getting old's a damn nuisance," McBride said. "Nobody's going to fill any of the myriad shoes that John filled."
To raise the water level of Stagecoach Reservoir, construction to the dam itself will be pretty simple, requiring a 4-foot cap to be placed on top of the dam's existing spillway, McBride said.
Raising the water level by 4 feet will increase Stagecoach Reservoir's capacity from 33,273 acre-feet to 36,460 acre-feet, McBride said.
"John was certainly a planner for the future," McBride said. "A bigger bucket can store more water. Basically, the reasons for reservoirs are to get us through dry periods, either the annual summer or a longer drought. : The more water you start out with, the longer it lasts."
The surface area of the reservoir will increase from 771 acres to 819 acres, and the water will encroach anywhere from 4 to 40 feet on the existing shoreline, depending on terrain, McBride said.
Expanding the footprint of the reservoir will require a wide range of mitigation work on the Upper Yampa Water Conservancy District's dime, including infrastructure work for Stagecoach State Park, raising the boat ramps, and wildlife, wetland and waterfowl mitigation projects.
The district worked extensively with the Colorado Division of Wildlife and the U.S. Fish and Wildlife Service on wildlife mitigation plans.
The water district will reconstruct some of the existing wetlands around the reservoir - which will be inundated when the water level rises - develop a new waterfowl habitat area and do preventative work to discourage pike breeding, McBride said.
Raising the water level in Stagecoach Reservoir and the associated mitigation projects will cost a total of about $3 million, McBride said. Because of the uncertain economy, the Upper Yampa Water Conservancy District has not determined exactly how the project will be financed, though McBride said the district can fund it almost entirely out of reserves if need be.
Getting things done
McBride recalled a trip he and Fetcher took to Washington, D.C., in January 2008, to meet with federal energy regulators about the proposed reservoir raise. Weather delays in Hayden caused the men to miss their connection in Denver, and they were told they had only 10 minutes to make the last flight out. Airline officials summoned a golf cart, but Fetcher would have none of it, McBride said.
Like he did with everything else, when Fetcher was meeting with the federal officials on the D.C. trip, he knew exactly how to get everything done, McBride said.
"John would represent himself as either the Routt County rancher or the Harvard grad, whatever worked better," McBride said.
- To reach Melinda Dudley, call 871-4203
or e-mail mdudley@steamboatpilot.com