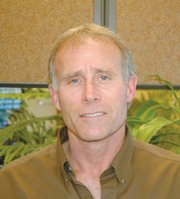 Yampa Valley Housing Authority board members think the city of Steamboat Springs' affordable housing policies are moving in their favor, and they're now preparing for a potential influx of sorely needed cash.
After what has been a frustrated relationship between the Housing Authority and the city, there appears to be a shift taking place. City Council members increasingly are voicing a desire to let the Housing Authority be their point organization for affordable housing - and changes to the city's Community Housing Ordinance directed at Tuesday's council meeting ultimately could give the Housing Authority the resources to do so.
In a 4-3 vote Tuesday, council members endorsed a plan that would replace the city's linkage and inclusionary zoning policies - criticized by some as confusing and unworkable - with three options for compliance: an affordable housing impact fee set at a percentage of the sales or market value of new developments, a real estate transfer tax, and a third, catch-all option that would allow developers to make an alternative suggestion to be approved or denied by City Council. The proposal still must return in the form of an ordinance and is subject to two readings.
Councilman Jon Quinn suggested that the funds collected through the proposed new ordinance be deposited into an affordable housing trust fund to be managed by the council. Expectations are building that a significant portion - if not all - of the money ultimately would end up with the Housing Authority.
At Thursday's Housing Authority board meeting, shifting attitudes were evidenced by city Planning Services Manager John Eastman's insistence that it now was critical to have Housing Authority board members participate in the city's Technical Advisory Committee review of the proposed Steamboat 700 development west of city limits.
"I think it's imperative that the Housing Authority be at the table," Eastman said. "I think you're going to have to be there because you're going to be an implementation arm."
The proposed development includes a substantial plan for affordable housing, which is the No. 1 goal in the city's West Steamboat Springs Area Plan. Housing Authority board members Catherine Carson and Ed MacArthur were chosen to participate in the city's review of Steamboat 700.
Interim Housing Authority board President Tony Seaver said he interpreted the council's move as a significant one in the right direction. Board members agreed to begin working on a response to one of the largest criticisms put forth to the notion of giving the city's affordable fees to the Housing Authority - that some think it isn't clear how the Housing Authority would use the money.
Councilman Scott Myller tried to cool expectations somewhat and said it may take the city a year to hash out where it's going with affordable housing.
"I don't know if we're going to be able to hand over the funds anytime soon," he said.
City Council and the Housing Authority are scheduled to hold a joint work session March 10.
Steamboat 700 Project Manager Danny Mulcahy pointed out that the city already has collected about $650,000 in affordable housing fees to date, and he said the Housing Authority should not hesitate to formulate a plan in anticipation of possibly receiving some of those funds.
"You've got depressed prices right now and still people in need," Mulcahy said.
Also Thursday, MacArthur was elected president of the Housing Authority board. Seaver will return to his role as vice president, and Kathi Meyer will remain the secretary and treasurer. The board welcomed Rich Lowe as its newest member.
The board also approved a letter to be sent to city officials endorsing Steamboat 700's affordable housing plan. That plan also could be a boon to Housing Authority finances because a percentage of its proposed real estate transfer tax would be devoted to the nonprofit agency.
"Having an effective Housing Authority will be integral to having an effective community housing plan in west Steamboat," Mulcahy said. "When I look at a perpetual fee, it's going to generate a lot of money."
- To reach Brandon Gee, call 871-4210
or e-mail bgee@steamboatpilot.com