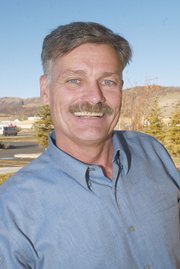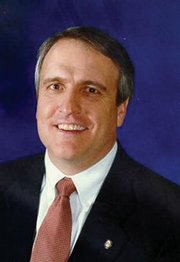 On the 'Net
To read Thursday's story on House Bill 1051, click here.
To view bills and other state legislative information, visit the Colorado Legislative Web site.
In other action
Other legislative proposals being sponsored by Northwest Colorado's representatives or being closely watched by local officials include:
- Senate Bill 1010: This bill would create incentives for film production in Colorado and has the support of the city and the Steamboat Springs Chamber Resort Association. "We would support any efforts to make that kind of clean, environmentally friendly business more attractive," DuBord said.
- House Bill 1098: Sponsored by Rep. Randy Baumgardner, R-Hot Sulphur Springs, this bill was aimed at streamlining the plant permitting process for clean coal operations. The bill died in committee on a party-line vote.
- Senate Bill 20: This bill aims to clarify the chain of command when fighting wildfires and a 1908 statute that puts the county sheriff, rather than firefighting crews, in charge of them. "Not that we have an uncooperative sheriff, but if you don't have a sheriff who is cooperating, you have a situation that puts the county at risk," County Commissioner Doug Monger said.
- House Bill 1067: Sponsored by White in the Senate, this bill would create a state income tax credit incentive for those who donate water rights to the Colorado Water Conservation Board.
- Senate Bill 24: Sponsored by White, this bill would allow property owners to claim wildlife damages to the Division of Wildlife if they charge less than $2,500 per hunter per season. Currently, damages can be claimed only if the landowner charges less than $100. The bill also would set timeframes in which the DOW must respond to wild game damage claims. The DOW and sportsmen groups opposed the bill, and the Senate Agriculture Committee postponed consideration of the bill to allow White more time to negotiate with its opponents.
Steamboat Springs — As the Colorado General Assembly prepares to enter the second month of 2009's opening session, there's no shortage of legislative action to keep Northwest Colorado's representatives busy - and local officials' eyes turned toward the Capitol.
The state is wrestling with issues such as a $600 million budget shortfall, tourism spending that may be cut in half and proposals to inject new money into a cash-strapped Colorado Department of Transportation. Much of what is being discussed in Denver could have significant impacts on Routt County.
As they have in Washington, D.C., and state legislatures across the country, economic and budgetary issues have taken center stage in Denver. State Sen. Al White, R-Hayden, a member of the General Assembly's Joint Budget Committee, is in negotiations with Gov. Bill Ritter's team to try to reduce the governor's recommended $10 million cut to tourism production. The recommendation is part of Ritter's $1 billion budget-balancing plan, and it would cut in half the $20 million in gaming revenues that go to the Colorado Tourism Office each year.
White said such a move is counterproductive because studies show that the state receives at least $6 in return for every dollar it spends promoting itself. White also said that no other state department or agency is seeing a cut as large as 50 percent.
"I'm not going to get away with no cut," White said. "But I think I can convince the governor that his number is too low."
Ritter spokesman Evan Dreyer confirmed the governor's office is working with White.
"We completely agree with him that the return on investment is very high, and we would like to preserve as much of the $20 million as possible," Dreyer said. "The challenge is that we need to close a $1 billion gap, and the options are few."
The governor's budget-balancing plan also calls for keeping vacant or eliminating 540 full-time positions, closing some prisons and state-owned health care facilities, reducing K-12 education spending by $126 million and reducing Medicaid expenditures. Ritter also is banking on $259 million in revenue from the American Recovery and Reinvestment Act that passed the U.S. House of Representatives last week.
Ritter's plan also includes cash fund transfers to help balance the general fund. Last week, the Routt County Board of Commissioners expressed concern with transfers of federal mineral lease and severance tax revenues that otherwise would have been allocated to local governments.
Because the general fund budget will not grow by the allowable 6 percent in the next fiscal year, Dreyer said last year's Senate Bill 218 allows the state to apply some federal mineral lease revenue toward higher education. Also, the governor is proposing $15 million transfers this year and next from the severance tax local government fund.
"It's unfortunate : but we have very limited options," Dreyer said. "Essentially everyone is being asked to sacrifice a little bit."
Jobs package
Last week, majority Democrats in the Colorado House and Senate announced their own package of legislation aimed at creating jobs and jumpstarting the economy. The nine bills are aimed at creating jobs through road and bridge projects, offering tax incentives to companies that move to Colorado, increasing small businesses' access to loans, expanding new energy and clean technology jobs, creating rural medical jobs and promoting job training.
"We brought together the best ideas from many different leaders, from all different sectors and perspectives, and put the very best of those ideas into legislation that will get Colorado working again," said State Rep. Joe Rice, D-Littleton, co-chairman of the Legislature's Joint Select Committee on Job Creation and Economic Growth.
Unemployment figures released last week put the state's jobless rate at 6.1 percent in December, a five-year high. White didn't say he opposes the jobs package, but he criticized the fact that new programs would be created while a proven one sees cuts.
"We don't know what the return on these programs is going to be," White said. "We know what the return is on the tourism dollars."
The centerpiece of the jobs package is Senate Bill 108, also known as Colorado FASTER. With increased vehicle fees that proponents say would cost the average motorist $2 to $4 more a month, the bill aims to raise about $250 million a year for CDOT. Insufficient funding for the department has led to 125 bridges statewide - eight in Northwest Colorado - deemed structurally deficient and 41 percent of the state highway system rated as in "poor" or "very poor" condition.
The bill also includes a provision to study switching from a gas tax based on the number of gallons sold to one based on the number of miles motorists drive. On Tuesday, the bill cleared the Senate Transportation Committee, according to Senate Majority Office spokeswoman Abigail Vacanti, and Thursday, it cleared the Senate Finance Committee on a 4-3 party-line vote. Vacanti said the bill does not include any of the counterproposals suggested by leading Republicans that oppose the bill in its current form.
"It's still in negotiation," White said. "I think we'll come up with something I can live with."
The bill will next go before the Senate Appropriations Committee, of which White is a member. Local officials who hope to see money allocated toward priority projects in Northwest Colorado are watching the bill closely. Steamboat Springs interim City Manager Wendy DuBord said the city's No. 1 priority is dealing with congestion on U.S. Highway 40.