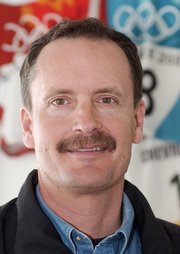 Steamboat Springs — Beginning as the organizing committee for the first Winter Carnival, the Steamboat Springs Winter Sports Club has maintained the Winter Carnival as a service to the community since 1914. We are pleased to host the 96th annual Winter Carnival from Feb. 4 to 8. This year's theme is "Grateful for Howelsen Hill."
Winter Carnival has something for everyone. I truly hope you enjoy this multi-day event. If you're lucky, you'll get a chance to participate in or be a spectator of the racing, ski jumping, biathlon, parade, the famous Street Events down Lincoln Avenue and the spectacular Night Extravaganza featuring the legendary Lighted Man and an incredible fireworks display. Additionally, I hope you'll get to meet the Winter Carnival grand marshal, Leif Hovelsen, whose father, Carl Howelsen, introduced skiing to this valley at the beginning of the 20th century. This Winter Carnival supplement features a complete schedule of events, or you can visit www.sswsc.org.
In addition to providing many fun-filled activities for locals and visitors, Winter Carnival also serves as an annual fundraising opportunity for the Steamboat Springs Winter Sports Club. Winter Carnival button sale proceeds are the primary source of funds within the event. All spectators and event participants are encouraged to purchase and wear an official Winter Carnival button to show their support.
Lastly, I must acknowledge and thank our title sponsor, One Steamboat Place, and the following high-level sponsors that help make the Winter Carnival possible: the city of Steamboat Springs, Yampa Valley Bank, Native Excavating and the Steamboat Ski and Resort Corp. The enduring success of this famous winter celebration is the result of the overwhelming support of the entire community including volunteers, event participants, spectators, guests to the valley, lodging properties and business partners. The Winter Carnival is truly a unique, community-based event.
Rick DeVos
Executive Director, Steamboat Springs Winter Sports Club