Document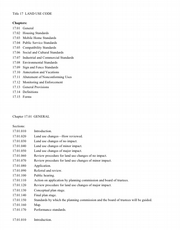 Oak Creek — With restricted space in town limits for future residential growth, the current draft of Oak Creek's comprehensive plan identifies Routt County Road 25 and agricultural lands north and south of town as ideal places for future annexation.
In a survey conducted last spring, residents indicated they most valued Oak Creek's small-town character, close-knit community and natural environment. The ongoing comprehensive plan update is examining how to preserve those characteristics while allowing for future growth.
Oak Creek is working with Denver-based Britina Design Group for the comprehensive plan overhaul, which examines future areas of growth for Oak Creek and overhauls the town's building and annexation policies.
Britina also worked on the town's most recent comprehensive plan, which was completed in 1996. The town received a $20,000 energy impact grant to fund the current project.
The 2009 comprehensive plan is character-based, providing guidelines and preferred scenarios that go along with Oak Creek's future vision, rather than drawing up land-use maps that future developments should fit in. Nothing in the comprehensive plan will be binding, but the document is intended to be used as a guideline for future decision making.
Future developments will be considered in light of what the comprehensive plan terms a "community of interest," meaning that the project appeals to the community, Trustee David Fisher said at a comprehensive plan work session Tuesday.
Some of the more specific policies enumerated in the most recent draft of the comprehensive plan target maintaining Oak Creek's "rugged, independent, Western, small town character" in the face of future growth.
Using figures from the Department of Local Affairs, Oak Creek's population is expected to reach 1,000 in 2010 and increase about 15 percent in the next decade, according to the comprehensive plan. That level of growth fits in with the desires expressed by residents in a survey administered by Britina in 2008.
Annexation of productive agricultural land is discouraged, except those parcels directly adjacent to town, Fisher said. Infill development is to be encouraged where possible, and the comprehensive plan suggests the town come up with stricter standards to maintain the character of existing neighborhoods.
In the downtown area, known as Performance District 1, future residential construction will be limited to second-floor only, with commercial and office development below, according to the guidelines. Performance District 1 is bounded by Bell and Lincoln avenues, First and Colfax streets and Nancy Crawford Boulevard.
Building on ridgelines is discouraged, to preserve "the sense of containment from the surrounding hillsides," according to the draft.
Additional action items in the comprehensive plan include people moving away from using inefficient solid fuels to heat their homes, for reasons of air quality, Trustee Wendy Gustafson said.
The comprehensive plan suggests the town prohibit the installation of new coal-burning devices, encourage conversion of existing devices to propane or Environmental Protection Agency-approved woodstoves and work to make natural gas available in Oak Creek.
In the comprehensive plan survey, a majority of residents agreed with restricting coal in new construction, but most wanted existing coal heating grandfathered in.
Specific regulations will fall under the town's land use code, which is undergoing a concurrent revamp by the Oak Creek Planning Commission, Gustafson said.
The Oak Creek Town Board still is working to finalize the language of the comprehensive plan. After the update is finalized, the Oak Creek Town Board will hold a public meeting for comment, Trustee Chuck Wisecup said.
"We strongly encourage public participation," Fisher said.