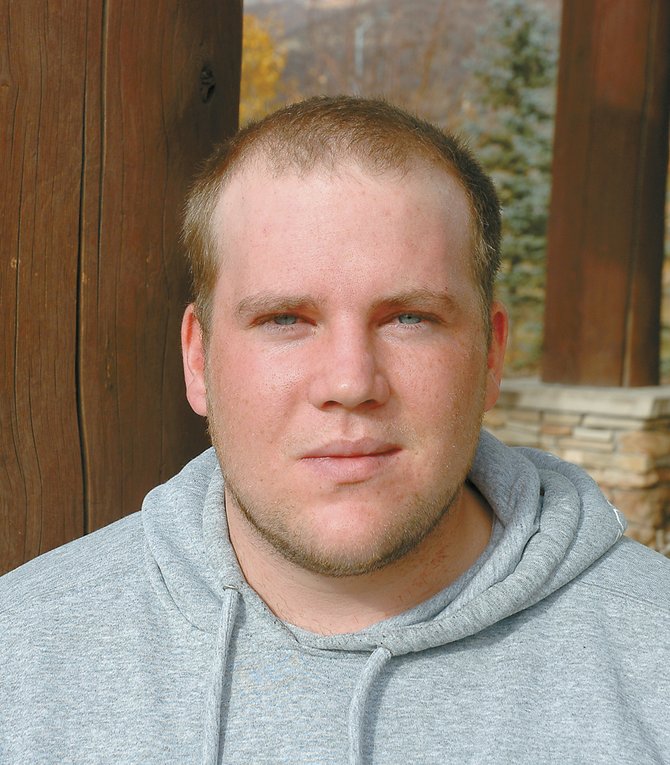 Luke Graham: Notes from the Olympic Trials
Monday, December 28, 2009
Steamboat Springs — Watching the 2010 U.S. Olympic Team Trials on NBC on Saturday, it was hard to imagine a better marketing tool for Steamboat Springs. The shots were amazing, the competition was spectacular, and Steamboat emerged with the marketing equivalent of a gold medal.
It helped that Wednesday, the first day of the trials, brought the first snow in what seemed like weeks. It was as if the skiing gods looked down and blessed the Yampa Valley. Imagine being someone in, say, New York sitting back the day after Christmas and watching the events unfold. If that's me, my next skiing vacation is going to be to Steamboat.
Whether you watched it live or on NBC's delayed telecast, here are some tidbits from an amazing two-day spectacle in our very own backyard:
■ The crowd for the Nordic combined events was something special. The 1,000 or so folks who watched the jumping round and then headed over to the rodeo grounds for the cross-country skiing made it feel like February in Vancouver. It reminded me of a rowdy crowd at a live college football game.
■ Speaking of Nordic combined, the Americans are no longer underdogs. With three world champions in Johnny Spillane, Todd Lodwick and Bill Demong, the United States should be considered favorites going into the 2010 Games. People have come to know what they're getting from Lodwick and Demong, but now that Spillane seems to finally be healthy, there are three competitors with a legitimate chance to reach the podium in Vancouver.
■ The breakout star from Wednesday's moguls event had to be Jeremy Cota. Cota, who moved to Steamboat last season to train with the Steamboat Springs Winter Sports Club, finished second in the men's moguls, mere fractions away from toppling reigning world champion Pat Deneen. Once a longshot to make the 2010 Olympics, Cota has thrown his skis into the crowded mix of athletes vying to round out the team. If he can tighten up his skiing a bit and log a couple of strong World Cup finishes, Cota easily could see his name on the 2010 U.S. Olympic roster.
■ Same goes for Emiko Torito. The Lowell Whiteman School graduate and Denver resident made a case that she should have won a berth to Vancouver on Wednesday. She put together one of the best runs on the day. Let's hope Torito uses momentum from the trials to propel her to new heights.
■ Ryan St. Onge has been described as an analytical aerialist. The Lowell Whiteman School grad certainly came off that way. He knows his skiing peaked too early in 2006, and he's not going to let it happen again in 2010. So although he finished third Thursday in Steamboat, it's all part of the process for St. Onge. He knows he'll make the Olympic team, but it's not just about that. It's about winning a medal in Vancouver. With St. Onge and Jeret "Speedy" Peterson, America should have two of the favorites.