If you go
What: U.S. Sen. Michael Bennet, D-Colo., is hosting "Conversations with Coloradans" across the state. His regional representative, Todd Hagenbuch, is meeting with the public to talk about issues and provide assistance with a federal agencies. Today's appointment schedule is full.
When: 1 to 4 p.m. today
Where: Bud Werner Memorial Library, 1289 Lincoln Ave.
Contact: E-mail Todd_Hagenbuch@be... or call 970-260-9600 to make a future appointment.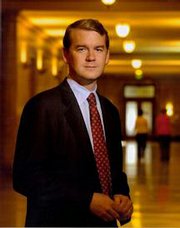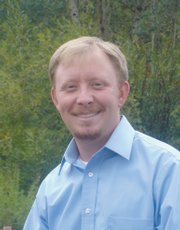 Steamboat Springs — Todd Hagenbuch is going to be a busy man this afternoon.
Hagenbuch, the regional representative for U.S. Sen. Michael Bennet, D-Colo., is meeting with members of the public from 1 to 4 p.m. today in a conference room at Bud Werner Memorial Library. Hagenbuch will offer assistance with federal agencies and discuss issues constituents want to bring to Bennet's attention.
Hagenbuch's schedule is full today, but he can be reached for future appointments at 970-260-9600. The availability is part of the senator's statewide effort, "Conversations with Colo­rad­ans," to reach out to constituents in areas that may be far from Bennet's offices.
"It's just a chance for constituents to come talk to (Hagenbuch) in case they have an issue with a federal agency … or if they want to communicate something to the senator, they can do that through Todd," Alexandra Obregon, of Bennet's Denver office, said about today's event.
She said the topics of discussion are wide open.
"It could be anything — someone who is on Social Security and having some issue in terms of dealing with that … a veteran who is dealing with the VA and having a hard time getting his paperwork filled out, that sort of thing," Obregon said.
A local political action group noted that the event comes in the middle of the U.S. Senate's health care debate.
The Steamboat Institute's 1773 Club, which supports principles including limited government and strong national defense, sent a mass e-mail to members this week urging them to call Democratic senators and voice opposition to proposed health care reform, which the 1773 Club called a "big government power grab."
The Steamboat Institute bills itself as nonpartisan but hosted a slew of conservative speakers at its inaugural Freedom Conference in August. The 1773 Club has hosted at least two "tea party" rallies in Steamboat Springs to raise interest in its ideals. This week's e-mail also urged members to meet with Hagen­buch at the library.
President Barack Obama met with Senate Democrats on Tuesday to spur continued support for health care reform legislation, which has lost key components including a new government-run insurance plan — known as the "public option" — but which Obama said "covers 30 million Americans who don't have health insurance, and it has extraordinary insurance reforms in there to make sure that we're preventing abuse," according to The Associated Press.