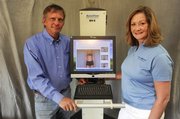 Melanoma facts
Melanoma: A form of cancer that begins in melanocytes (cells that make the pigment melanin). It may begin in a mole (skin melanoma), but also can begin in other pigmented tissues, such as in the eye or in the intestines.
Estimated new cases in 2009: 68,720
Deaths: 8,650
- In some parts of the world, especially among Western countries, melanoma is becoming more common every year. In the United States, for example, the percentage of people who develop melanoma has more than doubled in the past 30 years.
Doctors recommend that people take steps to help prevent and reduce the risk of melanoma caused by UV radiation:
- Avoid exposure to the midday sun (from 10 a.m. to 4 p.m.) whenever possible. When your shadow is shorter than you are, remember to protect yourself from the sun.
- If you must be outside, wear long sleeves, long pants and a hat with a wide brim.
- Protect yourself from UV radiation that can penetrate light clothing, windshields and windows.
- Protect yourself from UV radiation reflected by sand, water, snow and ice.
- Help protect your skin by using a lotion, cream or gel that contains sunscreen. Many doctors think sunscreens may help prevent melanoma, especially sunscreens that reflect, absorb and/or scatter both types of ultraviolet radiation. These sunscreen products will be labeled with "broad-spectrum coverage." Sunscreens are rated in strength according to a sun protection factor. The higher the SPF, the more sunburn protection is provided. Sunscreens with an SPF value of 2 to 11 provide minimal protection against sunburns. Sunscreens with an SPF of 12 to 29 provide moderate protection. Those with an SPF of 30 or higher provide the most protection against sunburn.
- Wear sunglasses that have UV-absorbing lenses. The label should specify that the lenses block at least 99 percent of UVA and UVB radiation. Sunglasses can protect the eyes and the skin around the eyes.
Source: National Cancer Institute, www.nci.nih.gov
On the 'Net
The Stouffers offer free imaging sessions to Yampa Valley residents in September. Call 870-7945 for information.
North Routt — In the basement of a North Routt County house sits an $18,000 piece of equipment that could save lives.
Jim and Kris Stouffer have created the AccuView DV-5 Multi Imaging System, a five-camera machine aimed at helping doctors detect melanoma and skin cancer. The system takes photos of people so they and their doctors can monitor changes in moles and other potential signs of cancer.
"The application is broader than skin cancer and melanoma," Kris Stouffer said. "Anytime you want a comparison picture, this would be applicable."
Jim and Kris Stouffer started marketing the DV-5 to doctors across the West about three weeks ago. They have been in the mole-mapping business about 4 1/2 years but just perfected the mole-mapping camera system and software, Jim Stouffer said.
"We had something three months ago, and it wasn't quite right," Kris Stouffer said. "It was evolve, evolve, evolve. It'll always be evolving and improving."
She had melanoma 16 years ago. A doctor pointed out a mole during a golf tournament and told Kris that she ought to get it screened. The mole was melanoma, and she had it removed.
The couple ran an office in Scottsdale, Ariz., where they did similar imaging. Using their previous equipment, however, it took 30 to 40 minutes to take about 40 images. The new system allows them to take 60 images in five minutes. The images are encrypted and placed on a disc. The machine doesn't retain copies, ensuring patient privacy, Jim Stouffer said.
The five cameras take five images of the body from several angles. Doctors can then compare moles and other skin features to see whether they've changed.
According to the National Cancer Institute's Web site, "Often, the first sign of melanoma is a change in the size, shape, color or feel of an existing mole. Most melanomas have a black or blue-black area. Melanoma also may appear as a new mole. It may be black, abnormal, or 'ugly looking.'"
The technology to track skin changes is easy to use and doesn't require a professional medical photographer, Jim Stouffer said. The software provides instructions and shows the poses the patient should do for each photograph.
"It takes the guesswork out of, 'Did it change, or is it new,'" Kris Stouffer said.
The couple's DV-5 system is meant to supplement a doctor's expertise, the Stouffers said. They're working with local providers and doctors on the Front Range to sell the machines. Jim Stouffer said AccuView has commitments in Arizona and is preparing to manufacture machines.
They use a software developer in Fort Collins, and the machines are manufactured in Loveland. As the Stouffers roll out the DV-5 system, they plan to add staff members locally to work in sales and light manufacturing.
They employ four or five people now and expect to employ six to 12 more locally during a year or 18 months.
"I think it's kind of cool that there's actually a high-tech business here in the valley that nobody knows about," Jim Stouffer said.