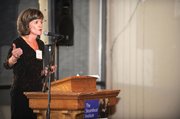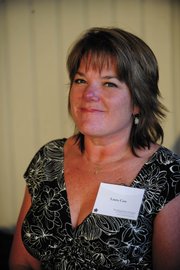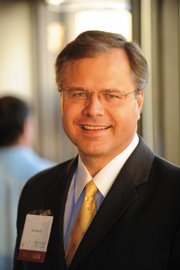 Attendees' views
Why did you attend the Steamboat Institute's Freedom Conference?
"President Reagan was the first president I ever voted for, and I wanted to meet his son. I like the conservative message. The (Steamboat) Institute is much more exciting than the Republican Party."
- Laura Case, Steamboat Springs
"I'm an independent conservative. I really think our government is not listening to the people. ... I'm here to participate with other conservative people to show that a majority of people in this country are conservative."
- Ed Miklus, Steamboat
"This is a great gathering of conservatives, who represent the mainstream of American political thought and Colorado political thought. As people watch an extremist agenda unfold in Washington, people are getting serious about their freedom all of a sudden."
- Former Congressman Bob Schaffer
Some cast a skeptical look at organizers' billing of the Steamboat Institute's inaugural Freedom Conference as a nonpartisan event.
To the skeptics' credit, the Institute's principles and the conference's speakers are closely associated with the Republican Party. But, to the event's credit, the first day of the two-day conference included a healthy dose of criticism for Republicans in addition to sessions such as one that described the Obama administration's budget policies as "the road to serfdom."
In Friday's keynote address, Michael Reagan, former conservative talk radio show host and son of the late President Ronald Reagan, said the Republican Party has lost sight of its core principles and has found itself at a "life or death crossroads."
"We didn't pay attention to our core values. We have to stay true to ourselves," Reagan said. "It's our job to grow the conservative movement. ... We have to make the right decisions."
While participants at Friday's conference were undoubtedly conservative in ideology, many described themselves as independents who are not affiliated with either major party. Laura Case, of Steamboat, said she was formerly a Republican but became disenchanted with the party.
Reagan said that without a unifying factor in the party, some Republicans have allowed themselves to get too hung up on individual interests and issues and that the party needs to coalesce around the conservatism of his father. And while the former president often is held up as the standard-bearer of the Republican Party, his eldest son questioned whether he could even win the GOP nomination today because of the tough choices and compromises he made as the governor of California that would have been held up as evidence that he wasn't a true conservative.
Reagan said his father believed in the "80/20 principle," meaning that it was OK to disagree with somebody 20 percent of the time if you agreed with them the other 80 percent.
"Ronald Reagan was a consensus builder," Reagan said. "The party today finds itself getting into arguments all the time."
Instead of sweating small differences, Reagan said conservatives should build a coalition around core values to create "a 21st Century Reagan nation." In doing so, however, Reagan cautioned against getting too caught up in the past.
"We need to have a voice. And so people have been looking for my father as if he is the voice," Reagan said. "Nobody has stepped up in our group to take that position. ... The biggest mistake we can make is in looking for Ronald Reagan, we look right past the next great leader of our movement."