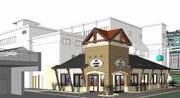 Steamboat Ski Area capital improvements
2009-10, nearly $2.5 million
- Kids' Vacation Center new slope side entrance
- Ski & Snowboard School ticket office at One Steamboat Place
- Patrol First Aid Facility and new shipping/receiving area at One Steamboat Place
- New hydrants and tower guns for snowmaking
- New walkway at Meadows Parking Lot
- New haul ropes on Sundown Express and Gondola
2008-09, more than $4 million
- Snowmaking pipe replaced
- New grooming equipment
- Meadows expansion
- Master planning
- Steamboat Ski & Sport added downtown
- Information technology improvements
2007-08, more than $16 million
- Christie Peak Express chairlift
- Headwall regrade
- Snowmaking
- Mountain trail signage
- Thunderhead kids' cafeteria
- Defibrillators
2006-07, more than $7 million
- Sunshine Express chairlift
- Sunshine Bowl trail improvements
- Thunderhead food court
- Rendezvous food court
- Zaugg pipe cutter
- Snowmaking
Source: Steamboat Ski and Resort Corp.
Steamboat Springs — Steamboat Springs' ski resort is expected to sport nearly $2.5 million in capital improvements this winter.
Steamboat Ski and Resort Corp. is spending $1.5 million less on projects for the 2009-10 ski season than it spent for 2008-09. Ski Corp. plans to put a couple of offices in One Steamboat Place, which is scheduled to open in December. The company is expanding the Kids' Vacation Center and Steamboat Ski Area's snowmaking system, and new and expanded walkways are coming to the Meadows Parking Lot.
The $2.5 million compares with more than $4 million in the 2008-09 season, more than $16 million in 2007-08 and more than $7 million in 2006-07. Ski Corp. President Chris Diamond attributed the differences to shifts in what needed to be done.
"I think it had to do with what projects are lined up to do more than anything else," Diamond said. "This year's priorities, the One Steamboat Place property and changes to the gondola building are a result of that. : We didn't have any other pressing building projects ready to go, and so we did those."
Vancouver, B.C.-based Intrawest owns Ski Corp. Each resort funds its own improvements, Intrawest spokesman Ian Galbraith said.
"They operate on their own individual profits," he said. "The capital improvements Steamboat is making are paid for by their profits."
Ski Corp.'s proposed improvements are subject to approval by Intrawest, Galbraith said.
The highlight this year is the expansion of the Kids' Vacation Center, Diamond said. Ski Corp. is adding a slope side entrance and 3,000 square feet to the center that adjoins the gondola building.
In the previous setup, parents had to park in Gondola Square and walk their children down at least three flights of stairs to the center, Diamond said. Under the new setup, he said, parents can park at One Steamboat Place and walk their children directly in - no stairs required.
Andy Wirth, Ski Corp.'s senior vice president of marketing, echoed Diamond's enthusiasm about the children's center.
"In the competitive environment, there's not a lot of our competitors that are engaged in capital spend right now, and in this case, we're proud of developing the plans and building this important facility," Wirth said.
In its capital improvements news release, Ski Corp. discussed Steamboat Unbridled revitalization projects including One Steamboat Place. That retail and lodging property is expected to open in December.
When that happens, the building will house the Ski & Snowboard School ticket office and a ski patrol first aid station.
"We fully expect to be in there by Christmas," Diamond said.
The Edgemont property also is expected to be finished this ski season, and the Wildhorse gondola is expected to be open by February. That people mover will connect Trailhead Lodge and the base area.
"I think the story is it's all about the base area finally starting to come into shape, and the two major projects we're doing really complement that," Diamond said.