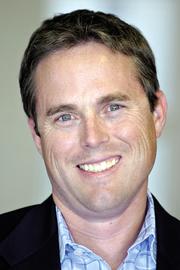 Steamboat 700 timeline
- Tuesday
Steamboat Springs City Council meeting; introduction and discussion of draft annexation agreement
- Wednesday
Negotiating team meeting; discussion of direction from City Council, next steps and revisions
- Thursday
Steamboat Springs Planning Commission meeting; work session to review revised draft of traditional neighborhood design guidelines
- Aug. 31
Joint meeting of City Council and the Routt County Board of Commissioners; work session to discuss annexation issues including funding of U.S. Highway 40 improvements
- Sept. 8
City Council meeting; review of fiscal impacts for capital improvements
- Sept. 9
Open house; city and Steamboat 700 officials available to provide information and answer questions
- Sept. 10
Planning Commission meeting; annexation review and traditional neighborhood design amendments
- Sept. 17
Planning Commission meeting; annexation review and traditional neighborhood design amendments
- Sept. 29
City Council meeting; initial review of annexation plat, annexation agreement and traditional neighborhood design ordinance
- Oct. 13
Final consideration of annexation plat, annexation agreement and traditional neighborhood design ordinance
Steamboat Springs — As the city of Steamboat Springs nears a decision this fall about whether to annex Steamboat 700, concerns have been raised about how well the proposed project will achieve its No. 1 goal: affordable housing.
Steamboat 700 Principal and Project Manager Danny Mulcahy said the future residents of the development - which proposes about 2,000 homes to be built during 20 to 30 years - could be subject to a property tax burden 20 to 50 percent higher than current residents of the city.
Property in Steamboat 700 also will be subject to real estate transfer fees that will help pay for a school and affordable housing. Steamboat 700 is being asked to pay for a multitude of community needs and cover the expenses it creates for the city. Mulcahy said he is trying to balance how he factors those costs into taxes and the ultimate price of housing in the development.
Some say the additional costs being incurred are appropriate for ensuring that "growth pays its own way."
"We were determined to protect the existing city resident," said former Steamboat Springs City Councilman Jim Engelken, who helped write the city's original West of Steamboat Springs Area Plan and is running for council again in the 2009 election.
Others say all the costs are threatening the primary purpose of the plan.
"I have concerns," City Council President Loui Antonucci said. "Every time you raise the financial burden to Steamboat 700, you increase the cost of the housing up there."
Antonucci said he also struggles with the argument that current city residents shouldn't subsidize the future residents of Steamboat 700. He said the fact Steamboat is sales-taxed based means the current residents are being subsidized themselves by tourists.
"To some extent, we're all getting subsidized already," Antonucci said. "That's how we can have so many amenities in a town of 11,000 people."
Mulcahy seems to be leaning more toward increasing the tax burden in Steamboat 700 than the price tag on its homes. He said his market is limited to working-class people, so he doesn't have much wiggle room on prices. He also noted he will be forced to beat the prices of comparable homes in the area. As an example, he noted that if similar homes are for sale in Silver Spur and Steamboat 700 for the same price, a buyer would choose the Silver Spur home because it still has access to all the amenities of Steamboat 700 without the additional tax burden.
The final additional tax burden in the Steamboat 700 metropolitan district is largely dependent on a fiscal impact model for capital improvements to be discussed at a Sept. 8 City Council meeting. The model will spell out what improvements Steamboat 700 is responsible for constructing and when.
"Taxes and transfer fees do limit the marketability and affordability of the project," Mulcahy said. "I would love not to put any additional taxes in. : It's not fair, but it's also not my prerogative."
At the moment - and in present-day dollars - Mulcahy estimated that about 1,000 of the homes in Steamboat 700 will be priced at $500,000 and less, with an average price of about $280,000. That includes products that range from apartments to detached homes on small lots. The other 1,000 homes will be detached, single-family homes on larger lots. Mulcahy said those homes will range in price from $500,000 to $800,000, with an average price of $600,000.
An affordable housing plan is also a component of Steamboat 700. That plan includes a 0.5 percent real estate transfer tax within the development and the dedication of 12.5 acres to the city. The city or Yampa Valley Housing Authority would develop affordable housing on the land.
The city's West of Steamboat Springs Area Plan calls for 33 percent affordable housing, with 20 percent provided by the developer.
Steamboat 700 originally had proposed coupling a real estate transfer tax with inclusionary zoning strategies that would have required 25 percent of its housing to be made available to Routt County workers earning 70 to 160 percent of the area median income.
Developers who already have built units under the city's inclusionary zoning policies have experienced difficulties selling and financing the units.
"I think it's important to learn from the lessons that are going on right now," Planning Services Manager John Eastman said earlier this year.
A city staff report states that replacing inclusionary zoning with land dedication "eliminates the difficult and time-consuming process of negotiating requirements related to number of units, unit size, target AMI, design standards, unit pricing, etc."
In addition to the unanimous blessing of council and city staff, the alternative approach also was supported by the developer, the Housing Authority and affordable housing advocates the Community Alliance of the Yampa Valley.