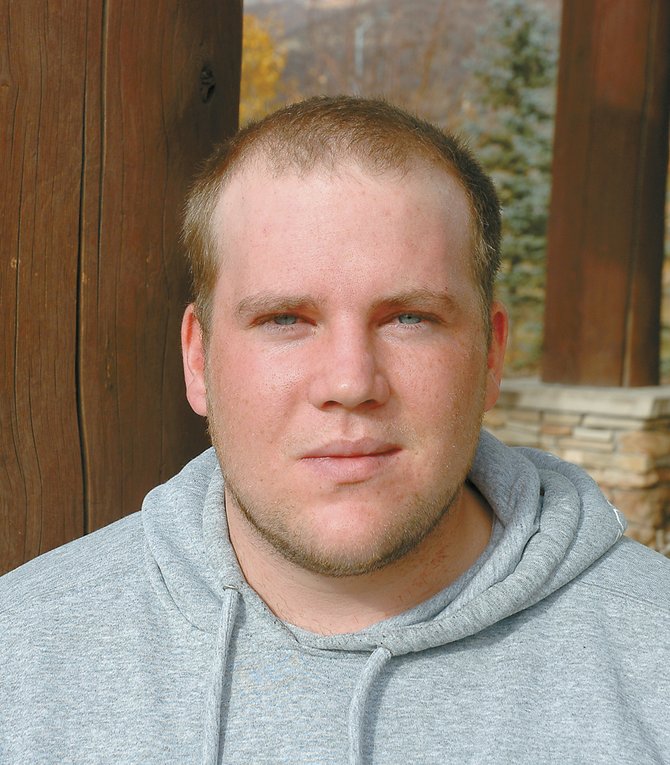 Luke Graham: Laughlin looks at the big picture
Luke Graham
Luke Graham's column appears periodically in the Steamboat Today. Contact him at 970-871-4229 or lgraham@SteamboatToday.com.
Find more columns by Luke here.
Steamboat Springs — Will Laughlin is all about the story. And when Laughlin writes a story or is part of a story, the last thing he wants it to be is boring.
Laughlin's latest tale took him from Fort Collins to Steamboat Springs as part of the Wild West Relay. He covered all 200 miles by himself. He battled his mind, hallucinations and no sleep for 59 hours.
Laughlin has completed multiple ultramarathons. On Saturday, about a week after the Wild West Relay, he said he finally was starting to feel like himself.
But for the past week, he's been a mess. His legs and feet were swollen, he felt like he had the flu and his mind wasn't able to focus.
"Now I know what my dog feels like," Laughlin said. "It's got a great attitude and it's a sweet old dog, but everything hurts. It's hard to get up, lie down or get out of bed. At about 4 p.m. every day, I've had it, and I'm useless."
But Laughlin said the expedition was one of the best things he's ever done. Although after the race he couldn't quite explain the expedition's impact, the past week has given him time to reflect on just what 200 miles means.
The run, like so many other things, was part of life's lessons. Maybe the most important thing, Laughlin said, was that he learned to always be in the present.
Many times during the race, Laughlin found himself looking ahead to the finish. Often times, bad thoughts crept into his head.
"I was looking at the finish line imagining all these people getting tired of waiting for me," he said. "I got so discouraged."
But that's when Laughlin learned that every moment, no matter what, inevitably is manageable.
It's something he said everybody should know. In his barest element, Laughlin was a wreck. His foot had a stress fracture, he'd gone through an asthma attack, and he still wasn't at the finish line.
But he didn't quit. He continued on and managed the situation at hand, and didn't look at the future. He controlled only what he could, and at that moment, it meant controlling himself.
Laughlin said he wouldn't start training for his next race for at least three more weeks. He plans on doing the Badwater Ultramarathon. Although he won't reveal his goals for the race, he said the Wild West Relay has him thinking bigger.
He's currently putting together workouts with his coach at www.impossible2possible.com, for people looking to do things they've never thought they could.
He said getting out of comfort zones is necessary element for people, and ultimately combine humility with confidence. Often, Laughlin said, the insights and benefits are hard to articulate.
Laughlin's story undoubtedly will continue. Where it goes from here, even Laughlin isn't sure about.
The only guarantee, however, is that it won't be boring.