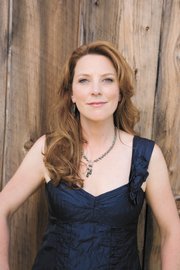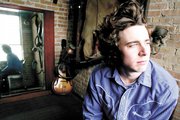 Audio clip
"Hymn 101" by Joe Pug
If you go
What: Susan Tedeschi (blues), with opening act Joe Pug (singer-songwriter), part of the 2009 Steamboat Springs Free Summer Concert Series
When: 5:30 p.m. Thursday
Where: Headwall at Steamboat Ski Area
Cost: Free
Call: 879-4422
Listen: Songs by Susan Tedeschi are streaming at www.susantedeschi...; songs by Joe Pug are at
www.myspace.com/thejoepug
Food drive: The LIFT-UP Food Bank will be accepting non-perishable food and cash donations at the concert entrance. For more information about LIFT-UP, call 870-8804.
Steamboat Springs — About 15 years ago, blues singer and guitarist Susan Tedeschi was just out of college and hadn't done much singing or blues guitar playing.
She started singing at a blues jam with some friends, and the powerful force she exerts on stage these days grew from there.
"And then I started getting hooked on the whole idea of playing guitar and, once that happened, it was like I caught a bug, and it was really addictive," Tedeschi said in a spring 2008 interview with the Steamboat Pilot & Today.
Tedeschi headlines the fourth show of the 2009 Steamboat Springs Free Summer Concert Series on Thursday at the base of Steamboat Ski Area. Activities start at 5:30 p.m., an opening act starts at 6 p.m., and Tedeschi goes on at about 7 p.m.
"She's one of the best blues singers around, she plays great guitar and she has a terrific voice," said Joe Kboudi, president and co-founder of the Free Summer Concert Series. "She's just the sweetest little thing, and she just wails on the stage and plays great guitar licks."
Tedeschi grew up around the blues, with Lightnin' Hopkins and other country blues artists pouring out of her father's record player. After she'd picked up the guitar and started playing the blues, Tedeschi discovered the electric Chicago style, and she's been moving toward those kinds of powerful, guitar-lick-driven songs ever since.
"They were so melodic, and they were singing just so incredible, they were singing to me something like Aretha (Franklin) or Otis Redding would sing," Tedeschi said in 2008. "And then I went out on tour with B.B. King in '98 with Buddy Guy and Dr. John. It was really just something that I loved to play and related to, and it felt really universal."
Joe Pug, a singer-songwriter and guitarist based in Chicago, will be a one-man opening act for Thursday's concert. In a phone interview Tuesday afternoon, Pug described his sound as "just sort of American music," a product of folk and roots patterns. Influences include Warren Zevon, John Hiatt and Lucinda Williams, and song topics include whatever Pug is going through when he's writing, he said.
This summer, Pug has played at large festivals including Bonnaroo Music Festival and Lollapalooza. On Saturday, Pug and Tedeschi will play at the Rocky Mountain Folks Festival.
Pug's songs reflect his education as a playwright and include sharp images and halting lines in every verse. His first release, "Nation of Heat EP," came out in 2008, and a full-length record is expected out later this year.
Thursday's show marks the concert series' return to Headwall at the base of Steamboat Ski Area after construction kept concerts away from the venue in 2007 and 2008. Parking will be available in the Knoll Parking Lot and at the parking structures near Gondola Square and the entrance to Ski Time Square. Access to the concert from upper Ski Time Square will not be available, and parking in that area is not allowed; organizers request attendees go through Gondola Square to get to the concert. Riding the free Steamboat Springs Transit bus to the concert is encouraged.
The LIFT-UP Food Bank will be accepting non-perishable food and cash donations at the concert entrance. For more information about LIFT-UP, call 870-8804.
Food and drinks, including beer, will be for sale during the concert; beer sales support the concert series, a nonprofit organization. Outside alcohol, smoking and dogs are not allowed at Free Summer Concert Series events. For more information, go to www.steamboatfreeconcerts.com.