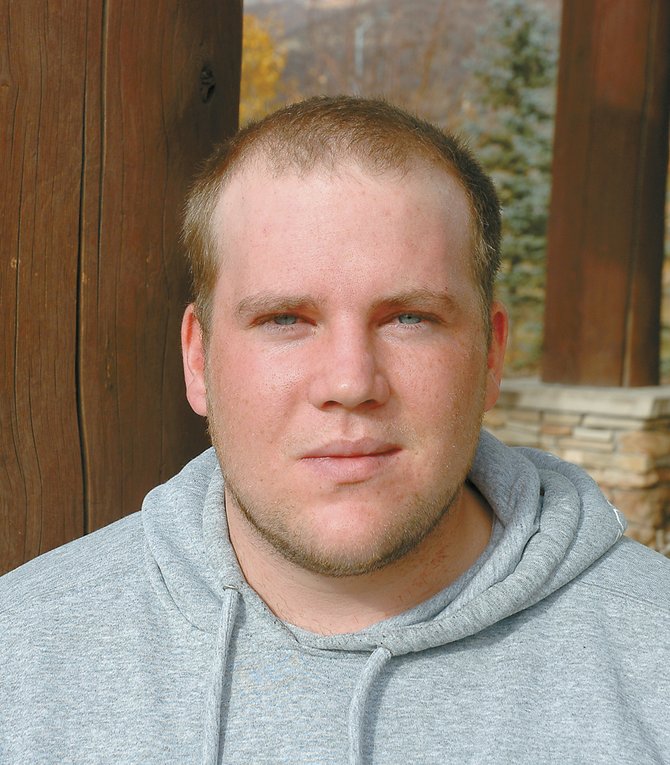 Luke Graham: Steamboat becoming a football hub
Luke Graham
Luke Graham's column appears periodically in the Steamboat Today. Contact him at 970-871-4229 or lgraham@SteamboatToday.com.
Find more columns by Luke here.
Steamboat Springs — Success means different things to different people. At the high school football level, on-the-field performance is a big part. That means wins, losses and championships.
But at big football high schools in California, Texas and Florida, one of the standards has become sending players to the next level - Division I colleges.
It's certainly something to brag about. What coach or program doesn't want to send players to the best schools?
The bottom line is, the best high school players usually make the best college teams.
But sending players to the next level is twofold in a high school program. The ones who do it usually are highly successful, and the coaches who do it usually are able to sell football to players as something more than just a game.
Although Colorado isn't a hotbed for college recruiters and usually sends only a few players to Division I programs across the nation, it's hard not to like what is going on right here in Steamboat Springs.
Of course you have schools such as Mullen and Columbine, where Division I programs look when the recruiting process starts. But there is something special brewing at a small Class 3A school in Northwest Colorado, more known for churning out winter athletes than gridiron greats.
Since 2005, Steamboat Springs High School has seen Joel Adams, Trace Adams and Alex Wood get opportunities to play at the University of Colorado; Ben DeLine kick a game-winner for Colorado State University; Jay Hanley fight for playing time at Kansas State University and Lane Shipley get a starting spot at Dartmouth College.
You'd be hard pressed to find a program at the 3A, or even 4A, level that has put that many players at Division I schools in the past four years.
And you can add Steamboat Springs seniors Austin Hinder, who has committed to play quarterback at the University of California-Berkeley; and Joe Dover, who has the potential to play Division I, to the list.
A lot of things create that kind of success. There's a steady foundation in the coaching ranks. Coach Aaron Finch has built a program that is well-run and filled it with assistants who have good football pedigree.
It also helps that Finch - who played college ball at Colorado State - has numerous connections to the collegiate ranks. When the who's-who of college coaches came to see Hinder in the beginning of the summer, Finch generally knew them or shared a common friend with them.
But mostly, it's the culture surrounding the program. Winning helps and having the athletes helps, but the culture makes players want to go on to the next level. As younger players see athletes go on, they want to do the same thing. Assuming the stability and culture remain, football players from Steamboat will continue to play Division I in coming years.
Although Steamboat will - and should - always be known for its accomplishments on snow, our Colorado ski town is starting to garner some respect for its on-field accomplishments on Friday nights.