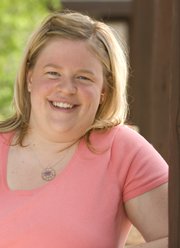 Steamboat Springs — Even though it seems like we just got started, the final week of Strings Music Festival's main subscription season is upon us. There still are some great musical events left - a full week of great "regular" concerts, and four special "post-season" concerts that are definitely worth a look.
West Guinea native Fara Tolno returns to the Strings stage on Tuesday for two concerts of energetic and exciting African dancing and drumming. He is joined by Kissidugu, his troupe of six drummers and six dancers, including some Steamboat locals.
Strings favorites Mark Nuccio (clarinet), David Deveau (piano), and Anne Martindale Williams (cello) will perform pieces by Bach, Gershwin and Saint-Saens on the last Wednesday evening classical concert of the season. Alberto Almarza also will be featured, playing pieces for Shakuhachi flute.
On Friday, Rock and Roll Hall of Famer Chris Hillman takes the stage with lifelong pal Herb Pedersen. Hillman, a four-time Grammy nominee, was a founding member of The Byrds and the Flying Burrito Brothers. Hillman also collaborated with Stephen Stills in the 1970s to form the country rock band Manassas. Pedersen was a member of the Desert Rose Band, which was the Academy of Country Music's Touring Band of the Year three times. The duo has been collaborating since 1963, when they met at age 18 as aspiring bluegrass musicians.
Saturday is the Classical Finale. Mark Nuccio and David Deveau play the fantasy-like Fairytale Pictures by Schumann. Later in the program, they will be joined by Andres Cárdenes to perform Slang by contemporary composer Libby Larsen. This piece has elements of classical, jazz, blues and boogie, making it the perfect closer to a phenomenal - and eclectic - classical music season.
But there are still two weeks of great Different Tempo concerts, even after the regular season ends. In a rare acoustic performance Aug. 10, the Dark Star Orchestra replaces the Grateful Dead concert experience. On Aug. 14, the Grammy-nominated bluegrass family Cherryholmes appears in concert. On Aug. 18, local fiddler Jessie Burns returns to the Strings stage with her band Gaelic Storm for some rowdy Irish Rock. And last, but definitely not least, multiple Grammy-winning pianist George Winston plays on Friday, Aug. 21.
If you haven't attended a Strings Music Festival concert yet this summer, it's not too late, but it will be soon, so come on out.
Elissa Greene is education and information technology director, and advertising coordinator, for the Strings Music Festival. Contact her at 970-879-5056, ext. 100, or elissa@stringsmusicfestival.com.