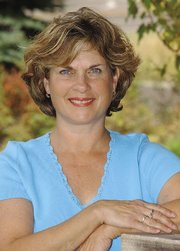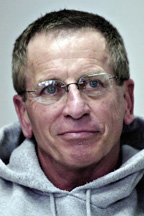 Around the county
Several seats on the Hayden and South Routt school boards will be up for election in November.
On the Hayden School Board, the seats occupied by Board President Brian Hoza, Kurt Frentress, Patty Bruchez and Vance Fulton will be up for election.
Hoza, who represents District E, and Bruchez, who represents District A, each have served on the board since 2001. Vice President Frentress represents District C and has been a board member since 1995. Fulton represents District B and was appointed to the board in 2007.
On the South Routt School Board, the seats occupied by John McCollum, Regina Hange, William Smith and Joel Harris will be up for election.
Treasurer Hange, who represents District 2, and Smith, who represents District 3, were elected to the board in 2005. Harris was appointed to represent District 5 in April 2007 and was elected to retain that seat later that year. McCollum was appointed to represent District 1 in May 2008.
See the Aug. 9 Steamboat Pilot & Today for a closer look at the Hayden and South Routt school board races.
Steamboat Springs — Only one of the two Steamboat Springs School Board seats up for election Nov. 3 will have an incumbent running in its place.
Board member John DeVincentis, who has represented District 1 since 2005, won't seek re-election, he said this week. However, board member Denise Connelly, also elected that year, said she plans to run again for her District 3 seat.
"I really think the board and district are on the right track, and I would just like to continue that," Connelly said.
DeVincentis - a former longtime principal of Strawberry Park Elementary School - said after his term ends this year, he will have spent 40 years in education.
"I think that's enough," he said. "I'll continue to volunteer in schools, but as far as having some working function, I think 40 years is enough for me."
DeVincentis' tenure on the School Board wasn't without controversy.
An effort to recall DeVincentis began in spring 2007, after the public release of e-mails he wrote about a former Steamboat Springs School District superintendent in 2004-05, while still principal at Strawberry Park. A petition to place a recall vote on the 2007 ballot fell 154 signatures short.
Human Resources Director Ann Muhme, who also acts as the district's election official, said candidates can pick up petitions to run for one of the two seats beginning Wednesday.
According to the petition, candidates must be registered voters of Routt County for 12 consecutive months before the election. And they must live in the district they're seeking election to represent.
Muhme said petitions, with signatures from 50 eligible voters who live within the Steamboat Springs School District boundaries, must be returned to her by 4 p.m. Aug. 28. After she validates the petitions, if there are multiple candidates, the ballot order will be set Sept. 4. Early voting begins Oct. 19.
DeVincentis and Connelly said they had not heard about anyone who had expressed interest in either of their seats. School Board member Lisa Brown also hadn't heard of interest from anyone.
Connelly has spent 33 years in education, the first 29 as a teacher - 28 in the Steamboat Springs School District. She said her background in education, business and as a parent complements the skills and diverse backgrounds of the other four board members.
"I know that these will be interesting times when we'll have limited resources, and we'll have to do more with less," she said.
Regarding her decision to seek election for her first term in 2005 and again this fall, Connelly said she wants to give back to the district that employed her for so many years and provided her children with their educations.
Connelly said her goals, should she win re-election, would be to continue working to make sure all students are prepared for the future, engaging members of the community with the district and continuing the district's accountability to make sure it meets parents' expectations.
"I understand the history and where we're going and where we need to go," she said.