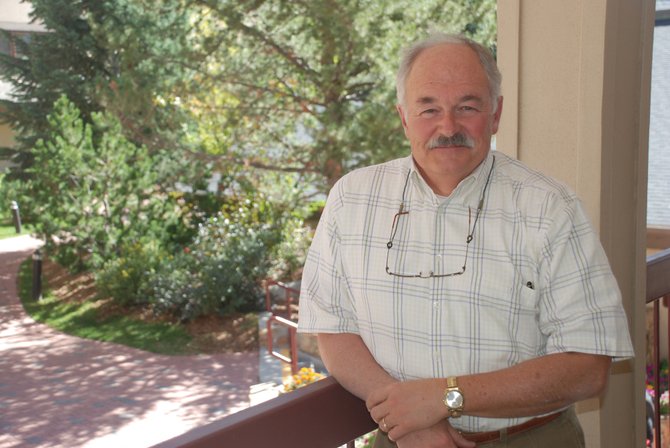 Veteran Realtor views market in contrast to crises of the '70s, '80s
Sunday, September 28, 2008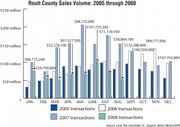 Steve Downs tells the story of a colleague at Steamboat Village Brokers who was showing resort condominiums to a cash buyer last week.
The client was looking for a condominium at the ski mountain and was prepared to follow through with a fairly quick closing.
"He wrote five offers, all at between 10 to 15 percent of the list price," Downs said. "How many of the offers do you think were accepted? No sellers took those contracts! It was amazing!"
Downs, who was named the Steamboat Springs Board of Realtors Realtor of the year this month, tells the story to make a point about the condition of the market, which he describes as "soft" but still exhibiting an underlying strength.
"It's unique and weird and scary that we're in a holding pattern," Downs said. "There's a lot of money on the sidelines. There are still buyers out there who want to come here."
However, that the reasonable offers of last week's cash buyer didn't result in a contract, at a time when the market is languishing, is telling, Downs said. He interprets the anecdotal evidence as a sign that Steamboat's market isn't rife with the speculation that is undermining other real estate markets across the country.
He said he interprets the spurned offers as a sign that the sellers may be looking to upgrade or that they have found they don't use their vacation home as much as they once did, but their intent to sell isn't born of financial duress.
"Still part of the basic underlying health of the Steamboat Springs market is the family orientation of this resort," Downs said.
"People haven't bought here just to make money. It's a multi-generational decision to acquire a place for family gatherings. It's one of the oldest underpinnings of our market."
Although there have been small price reductions in Steamboat, the overall market hasn't retreated in part because this is a maturing market that has moved beyond pervasive speculation.
"We have a slow market; we don't have a reverse or declining market," Downs said. "That's because a lot of vacation owners did not buy on speculation, so they are not on the edge and under financial duress."
Ups and downs
Colleen de Jong, of Prudential Steamboat Realty, said the market segments that seem to be hurting this month are undeveloped land and condominiums.
"The more motivated sellers are the ones who will make deals," de Jong said. "I have a handful of buyers who have been waiting for the market to drop so they can jump in."
De Jong said she has prospective buyers from Boulder, Houston and Denver who are looking for condos in the $400,000 to $700,000 range but are not in a hurry to take action.
Downs, who first put his real estate shingle out in Steamboat in June 1975, has seen other markets that were more worrisome and then watched them recover.
In the early to mid-1970s, he said, Steamboat's market was hot and over-built, largely because of speculation based on the awarding of the 1976 Winter Olympics to Colorado.
Steamboat would have hosted the Nordic events in '76, but Colorado's voters rejected the Olympic bid, and Steamboat's real estate bubble burst.
Another real estate crisis surfaced in the early 1980s, when loose lending practices by the nation's "savings and loan" institutions and lax government oversight resulted in a financial crisis. The creation of the Resolution Trust Corp. was created by the federal government to take over failed savings and loans, including one in St. Louis that had loaned money to the struggling developer of the Timber Run condominiums in Steamboat - a project that is stable today.
"It's an interesting parallel to today," Downs said. "In the 1980s, prices here went down.
"I listed one-third or 30 of (Timber Run Units). I sold them out in the $80,000 to $90,000 price range. Once that inventory cleared, the market started seeking its own level."
Since that era, Downs observed, real estate prices here have risen steadily.
"We haven't lived through a flat market in 22 or 23 years," he said.