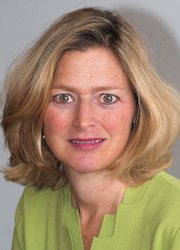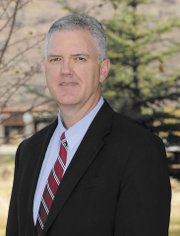 Steamboat Springs — The Steamboat Pilot & Today has announced changes to its management and leadership structure involving longtime employees Suzanne Schlicht and Scott Stanford.
Schlicht, general manager of WorldWest Limited Liability Company, will resume the role of publisher of the Pilot & Today, a position she held from 1991 through 2005. Schlicht assumes the publisher role from Bryna Larsen, who recently accepted a position as president of LoudJob, a company that offers employment classified services to newspapers.
Schlicht will continue to serve as general manager for WorldWest, which owns the Pilot & Today, Steamboat tv18, several magazine and Web brands and newspapers in Hayden, Craig and Payson, Ariz.
Also on Tuesday, Schlicht announced the promotion of Stanford to director of sales and marketing for the Pilot & Today. Stanford, 43, served as the newspaper's editor for six years before taking over as advertising director last year. In his new position, Stanford will continue to oversee classified, display and magazine advertising, but will have the added responsibilities of Internet advertising, commercial printing and new product development.
Stanford also will be charged with overseeing marketing for all divisions of the newspaper's operation in Steamboat Springs.
"Scott has proven himself to be a leader in positioning our organization to take advantage of key opportunities in the market," Schlicht said. "I am looking forward to working in partnership with Scott as we strive to become an even stronger, more vital organization in the community."
Stanford said he welcomed the challenges his new role provides.
"I am excited by the opportunity to continue to grow the Steamboat Pilot & Today," he said. "I am bullish on the future of community newspapers, the content we can provide and the advertising and marketing opportunities we can afford local businesses."
Schlicht may be reached at sschlicht@steamboatpilot.com or 970-871-4224. Stanford may be reached at sstanford@steamboatpilot.com or 970-871-4202.