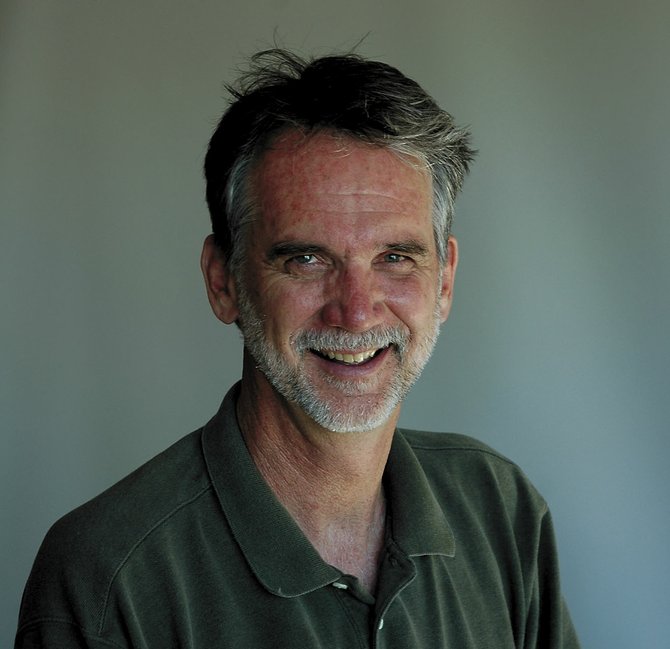 Tom Ross: Good riddance to Yankee Stadium, the house money built
Tuesday, September 23, 2008
Tom Ross
Tom Ross' column appears Tuesdays and Saturdays in Steamboat Today. Contact him at 970-871-4205 or tross@SteamboatToday.com.
Find more columns by Tom here.
The house that Ruth built is an abandoned relic. Boo hoo. Someone pass me a hankie.
I've been a Yankees hater since I was in diapers. Who doesn't love to despise those arrogant guys in pinstripes? How do you root for a team that plunders the rest of the league by throwing obscene amounts of money at homegrown talent developed by smaller market teams?
On those rare occasions when the Damn Yankees fail to make the playoffs, I throw a little party in my head (at this writing, the Yanks need to win their six remaining regular season games to have a shot at the playoffs).
Wait just a minute, you say, many historical events took place in Yankee Stadium. OK, I'll give you that one. Billy Joel played a concert there in 1990. I'll bet he was even in a New York State of Mind. And I beg your pardon, I almost forgot that Nelson Mandela made a notable speech in Yankee Stadium that same year upon his release from a South African prison after the end of apartheid. That's at least two historic memories lodged in the old stadium.
If you're thinking The Beatles played a gig at Yankee Stadium back in the hazy '60s, you're confused. That was Shea Stadium. That's in Queens. It's a different place.
So why do I love to dislike the Yankees? It has everything to do with the Milwaukee Braves. No, that's not a typo. Before they moved to Atlanta, and after they left Boston, the Braves played in Milwaukee County Stadium. Hammerin' Henry Aaron had his most productive years in Milwaukee, but nobody made a big fuss when they tore down the old stadium. Frankly, it was kind of a dump that was lacking in personality. Kind of like Yankee Stadium.
It's not as if the Yankees' home diamond has the architectural significance of Wrigley Field in Chicago or Fenway Park in Boston.
Maybe we should have held a wake when they imploded Three Rivers Stadium in February 2001. I didn't think so.
I want to be careful to say that I don't personally despise individual Yankees players - at least not most of them. Derek Jeter is a class act based on everything I consume from the national media. Yogi Berra seems like a sweetheart of a guy. (He hits from both sides of the plate. He's amphibious.) You have to give Mr. October his due, and I begrudgingly admired Elston Howard in the old days.
And what can you say abut the skipper - Joe Torre? He's the guy who managed the Yanks to their best years in the modern era, and they somehow left his mug out of the video tribute Sunday night. That's not class, that's bitterness.
Maybe the Yankees organization secretly never forgave Torre for his years as a Milwaukee Brave. From 1960, when he broke in as a 20-year-old (from Brooklyn) until 1968, the versatile Torre alternated between playing catcher and first base for Milwaukee.
The Braves defeated the Yankees in the World Series in 1957, and the Yankees got the best of Warren Spahn, Hank Aaron and the rest of the Braves in 1958.
Then, the Yankees took over in 1960 and won five straight world championships.
Here's what made it particularly hard to take. In the early 1960s, the entire country got to watch one ball game a week on television. And it was broadcast in black and white. And in the 1960s, it seemed as if the Yankees were always on the game of the week.
There was no interleague play in those days. Bottom line? National League teams were almost never seen on the TV. It got really old for a kid who played right field and seldom saw his heroes.
Aaron averaged more than 37 homes runs a year from 1960 to 1966, and your best chance to see him outside County Stadium was in a newsreel.
No wonder we hated the Yankees.
They were so darn good.
- To reach Tom Ross, call 871-4205 or e-mail tross@steamboatpilot.com