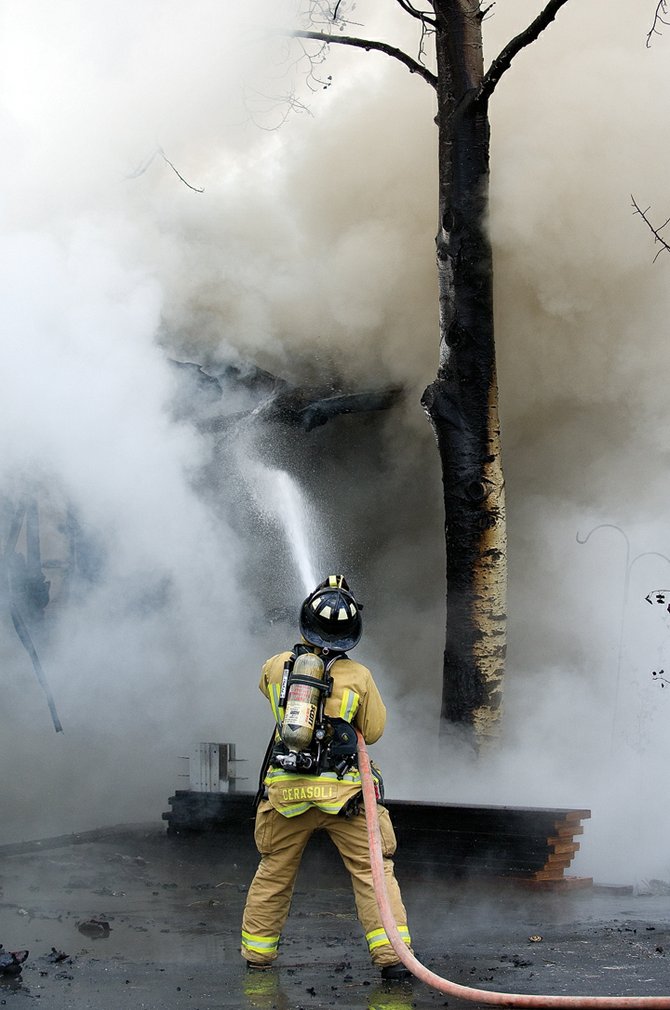 Dehydrator caused fire
Investigation reveals source of Steamboat II blaze
Thursday, September 18, 2008
Steamboat Springs — A faulty appliance has been identified as the source of an accidental fire that caused significant damage to a Steamboat II home Sept. 10.
An electric food dehydrator in the house's garage, used to dry fruit, was deemed to be the source of the fire after a joint investigation by Steamboat Fire Marshall Jay Muhme and the Routt County Sheriff's Office.
The fire was clearly accidental, even though it's unclear how the food dehydrator caught fire, Investigator Ken Klinger said.
"I don't know if it was an electrical short, or if the thermostat went bad, but everyone agreed that (the appliance) was the source," Klinger said.
The house in the 40500 block of Steamboat Drive belongs to Gary and Susan Loman, both of whom were at work where the fire erupted about 7:30 a.m. Sept. 10. The house and garage were nearly engulfed when Steamboat Springs Fire Rescue arrived on scene. No one was injured.
The flames caused significant damage to the kitchen and living areas of the home, as well as smoke damage throughout the house, Assistant Fire Chief Bob Struble said last week.
Neighbors called 911 when the fire broke out and worked quickly to get the Lomans' dogs out of the house. Neighbors also moved a truck out of the driveway before it could be damaged and turned off gas flow to the home.
The Lomans do not have a listed phone number and could not be reached for comment. Insurance adjusters were on site this week assessing the damages, Klinger said.