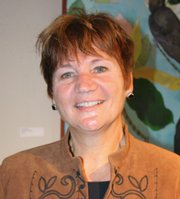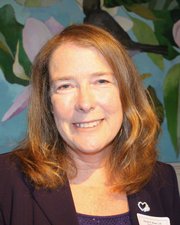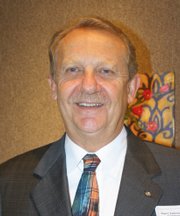 Steamboat Springs — Robert Edelbrock has a clear vision of what he wants to see at Colorado Mountain College's Alpine Campus in Steamboat Springs: He wants to bring the community and school together, expanding the overlap and cooperation between the two groups.
The only catch is that he doesn't have the job yet.
Edelbrock is one of four finalists for the position of campus chief executive officer, formerly named dean, after Kerry Hart's departure earlier this summer.
Deborah Loper, Brenda Steuer and Edelbrock met with community members, faculty and staff Tuesday night at the Depot Art Center before a series of interviews today.
Another candidate, Peter Perhac, will visit and be interviewed Sept. 16.
Steuer said she was taken by Steamboat's beauty during her visit.
"I love the small-town feeling of it, with service and cleanliness," she said. "It's the most beautiful natural environment."
Steuer, a former vice president of academic affairs at Eastern Oklahoma State College in Wilburton, Okla., said she was drawn to the "stability and progressiveness of this particular college."
Loper agreed that the town environment was a major reason she applied for the job.
"It's one of the places my family and I had picked to spend the rest of our time," she said. Loper said her family has visited Steamboat on vacation many times. Loper previously has worked in the CMC system, both at the Timberline campus in Leadville and in Glenwood Springs.
Loper is the dean of health services at Cox College in Springfield, Mo.
"The next house we buy will be our last one, and I want it to be in Steamboat," she said.
Edelbrock's draw to Steamboat is for his two young sons, he said.
"I want to bring them to a small town where they know what the values are and have a sense of identity," he said.
He, too, said he wants to retire in Steamboat and said that if he is selected for the job, he won't be leaving any time soon.
"I want to belong to a community for the next 10 to 12 years until I retire, and I want to raise my kids here," he said.
Edelbrock, a former Marine officer, founded the U.S. Marine Corps' School of Financial Management in Camp Lejeune, near Jacksonville, N.C., before working for the United States International University and its successor, Alliant International University.
He is serving as the interim dean of academic information services at MiraCosta College in Oceanside, Calif.
All three candidates will go through a series of interviews tomorrow with teams of faculty, staff and the search committee.
Another public meeting will be held next week for Perhac, who is serving as CEO of Chapman University in Fairfield, Calif.