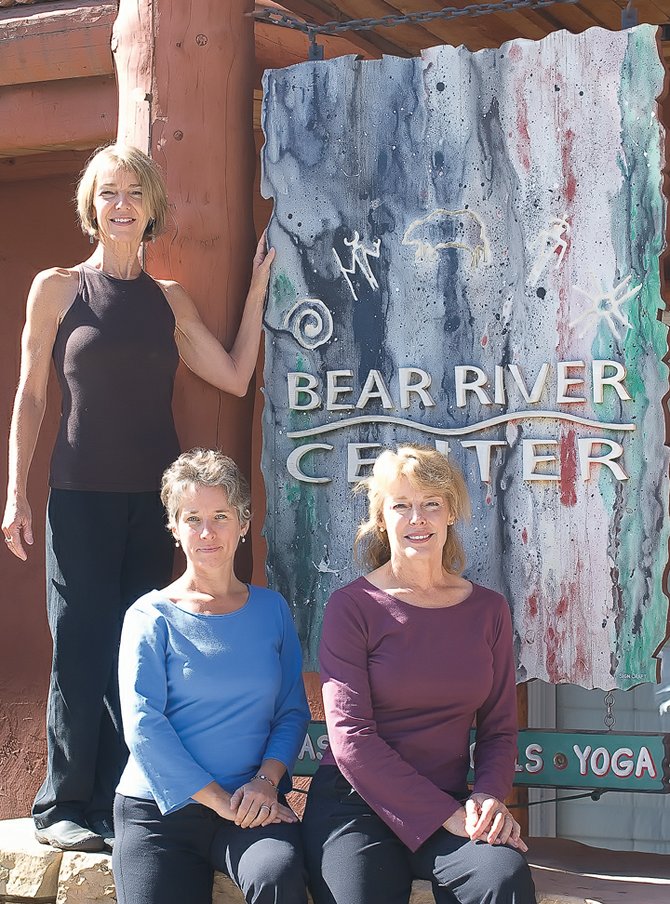 Studio offers new energy
Exercise classes begin Sunday at Yoga Center of Steamboat
Saturday, September 6, 2008
If you go
Classes at the Yoga Center of Steamboat start Sunday. Pamela Turner will offer free Pilates classes from 12:30 to 1:30 p.m. Monday and Wednesday this week. For a full class schedule, visit www.yogacenterofs...>
The center is at 701 Yampa St., above Cottonwood Grill. For more information, call 870-1522.
Steamboat Springs — A new yoga studio plans to offer a fresh look and approach when it opens its doors Sunday. Class offerings at the Yoga Center of Steamboat are meant to provide strength, balance and a sense of community, co-owners said.
"I just want to share my love of the practice with everyone I can," said co-owner Nina Darlington, taking a break from repainting the Yampa Street studio space. With partners Jeanne Upbin and Patty Zimmer, Darlington plans to offer classes for all skill levels in yoga, Pilates, tai chi and qigong.
"We're also looking at hosting events like workshops and mini retreats and those kinds of things, so that we're open to our community members if they have a great idea or something they'd like to see presented," Darlington said. "We'd just like to share the great teachings of peace and ease and well-balance and health with everybody."
The studio is in the same location as the former Yoga Rx Studio at The Bear River Center, but it is not affiliated. Yoga Center of Steamboat co-owner Zimmer said the studio's aesthetic overhaul includes new paint, carpets and furniture.
"We'll be setting it up in a new look. There's not a whole lot you can do to a yoga studio, especially when you're overlooking the Yampa - you don't have to do a lot," Zimmer said. Once the business gets going, Zimmer said, she and her partners would like to open the space for acoustic music and other informal community events.
"We're really open to suggestions and what the community needs or wants and just want to fill it up with some great energy," Zimmer said. The center will offer a variety of punch cards for classes, including a five-class sampler card for those who have limited experience in yoga and Pilates. The idea is to reach beyond the hundreds of people who already practice yoga in Steamboat Springs, Darlington said.
"Ultimately, the practice of yoga is designed to create a feeling of peace in your life. Each one of us responds to life differently, and we find that the practice of movement and breath work creates a sense of balance, a sense of comfort," Darlington said. The practice also has physical benefits, including increased strength and flexibility and decreased stress, tension and blood pressure, she said.